Face mask mandate in public transport to be lifted 'soon'
Health officials announce decision will be either next week or following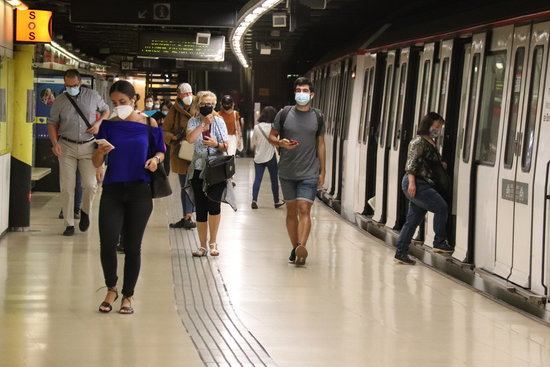 One of the latest Covid-19 restrictions, wearing a face mask in public transport across Spain, will be lifted "soon," as Spain's Center for the Coordination of Health Alerts and Emergencies, Fernando Simón, said during a press conference on Wednesday evening in Zaragoza.
Around three years after the virus reached the country, the use of face masks is not as strict as it used to be. Wear masks in buses, taxis, trains, or public transport will not be required in a few days.
"The proposals are already on the debating table. It will be soon," Simón said. "The situation in China during these last weeks has indeed complicated the decision, but it will be soon, either next week or the following one," he added.
But while Simón may be able to predict how soon this restriction will be lifted, a team of experts has to agree before this can actually happen.