'La Vanguardia' claims report on 2017 terror attacks contradicts revelations by 'Público'
Newspaper says terrorists were not tracked before incidents, but digital publication insists secret reports it used were independent of police investigation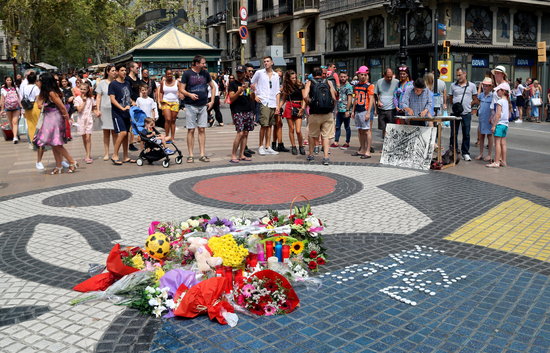 With the second anniversary of the terror attacks in Barcelona and Cambrils approaching on August 17, more details surrounding the incidents continue to appear in the media.
The latest is a report by La Vanguardia newspaper, which seems to contradict the revelations published last week by the digital publication, Público.
In its report, Público said the alleged ringleader of the terror cell, Abdelbaki es-Satty, had previously been recruited as an informant by Spanish intelligence while he was in prison.
The digital publication also claimed that a secret report showed that Spanish intelligence had been tracking the movements of the terrorists months before the attacks took place.
However, La Vanguardia maintains that neither the secret services nor the police knew about the movements and activities of the terror cell's members before the deadly incidents.
The Barcelona newspaper bases its information on a Catalan police report dated October 11, 2018, which chronologically details the terrorists' movements in the lead-up to the attacks.
According to La Vanguardia, the Catalan police later recovered 13 telephone numbers used by the terrorists on the day of the incidents that allowed them to reconstruct the events.
Yet, Público says La Vanguardia's report does not contradict what it has published because the secret service reports it used were entirely independent of the police investigation.
The digital publication also points to reports that the terrorists used false identities to shop in Paris, which it says could not be known if they were not being tracked at the time.