Kyiv mayor to visit Barcelona for La Mercè festivities
Bus strike during annual celebration to go ahead but nonstop underground from September 23 to 26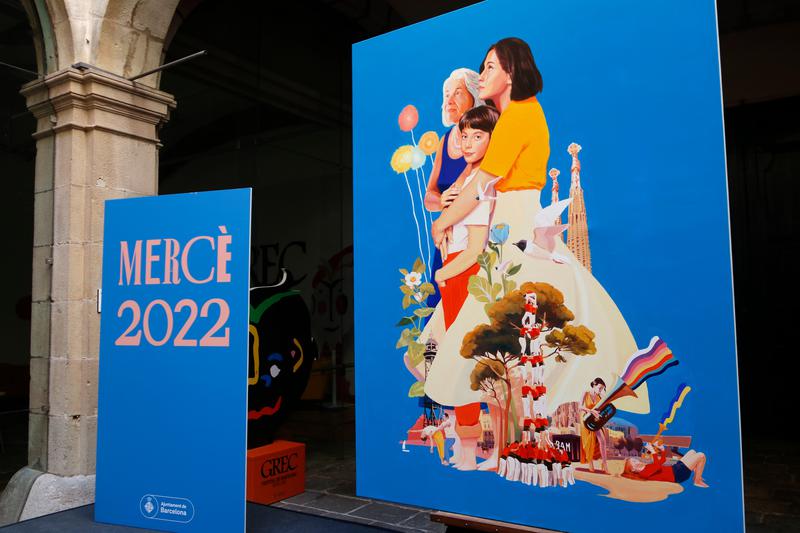 The mayor of Kyiv, Vitali Klitschko, will visit Barcelona on Saturday coinciding with the city's La Mercè festivities.
The Catalan capital's mayor, Ada Colau, announced his visit on Wednesday in an interview with Catalan public broadcaster TV3, saying that they want to "defend peace."
Ukraine's capital will be the La Mercè guest city in 2023, following Rome this year – yet, in the end, the mayor of the Italian capital will not be able to attend.
This edition of Barcelona's annual party will include not only concerts, popular culture, street performances and parades, like every year, but also activities led by Italian artists as well as the Italian Institute of Culture in Barcelona.
Bus strike for La Mercè, metro to run nonstop
Barcelona urban bus drivers called a strike coinciding with La Mercè. One of the improved working conditions they demand is a salary increase linked to the Consumer Price Index (CPI), set at around 10% at the moment given the current inflation rate.
TMB, the public transport operating company in charge of the bus and metro network, stresses that the Spanish budget set a maximum 2% increase in public wages this year and says employees "do not want to hear" their proposals.
On Tuesday, both parties met without any positive outcome, meaning that the strike will go ahead for 24 hours on September 22, and with two-hour stoppages between 2 am and 4 am, 10 am and 12 pm, and 9 pm and 11 pm from September 23 to 30.
Mayor Colau said in her interview that talks have to be discreet and also stated that the underground will run as usual.
Indeed, all of the Barcelona metro lines will be run nonstop between September 23 at 5 am and September 26 at midnight into September 27, the main days of celebration in the city.
TMB advises using the metro to get to the main activities and specifies which public transport lines are ideal for each of the main venues.
Street cleaners no longer on strike
Another strike that was scheduled to coincide with La Mercè was that of street cleaners, who were planning to protest on Wednesday.
Yet, on Monday, trade union representatives and Barcelona local council representatives reached a deal that includes a 6% pay raise for 2021 compared to 2019 and a 2.5% one in 2022 on 2021.
The increase for 2021 will be paid in September and those for 2022 in October.