Kyiv to be guest city at Barcelona's 2023 La Mercè festival
Deputy Mayor for Culture of Ukrainian capital spoke in committee to accept invitation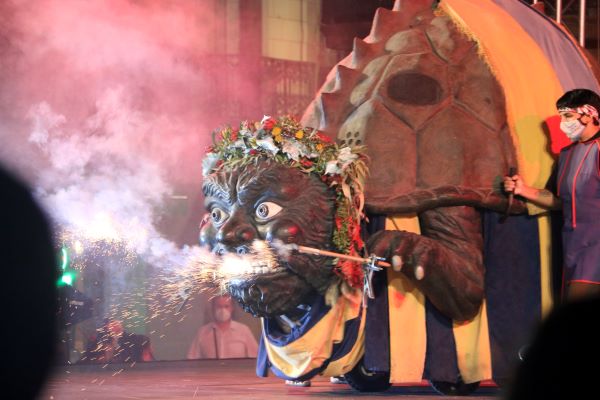 Kyiv was unanimously approved to be the guest city at the La Mercè festival in 2023 by the Barcelona City Council's Committee for Social Rights, Culture and Sports on Tuesday.
The Ukrainian capital's deputy mayor of culture was present at the committee via videoconference to accept the invitation, adding that he wishes that the ongoing war in his country be over by the time the festival is due to take place next year.
The proposal was put forward by the conservative People's Party (PP).
At the committee, Martí said that the collaboration between Barcelona and Kyiv in the festival "shine a spotlight on the creation of a real cultural bridge between the two cities".
This year, the guest city is Rome, with which Barcelona has already begun work to prepare for the collaboration, to be held in 2022 between September 23 and September 26.
La Mercè festival is Barcelona's Festa Major, organized to observe the Roman Catholic feast day of Our Lady Mercy, on September 24.
Festes majors are traditional local street festivals celebrated every year in every town of Catalonia – and some neighborhoods of big cities –, usually coinciding with the celebration of its patron saint.
Barcelona has welcomed guest cities for 15 years, with Medellín (Colombia) being the first in 2007, followed by Quito (Ecuador) in 2008, Istanbul (Turkey) in 2009, Dakar (Senegal) in 2010, Saint Petersburg (Russia) in 2011, Montreal (Canada) in 2012, Vienna (Austria) in 2013, Stockholm (Sweden) in 2014, Buenos Aires (Argentina) in 2015, Paris (France) in 2016, Reykjavik (Iceland) in 2017, Lisbon (Portugal) in 2018, Beirut (Lebanon) in 2019, and Havana (Cuba) in 2021, with Barcelona being symbolically picked in 2020 due to the Covid-19 crisis.