In small towns, closing a bar can also mean shutting down social life
Rural cafés and bars warn of possible closure through social media manifesto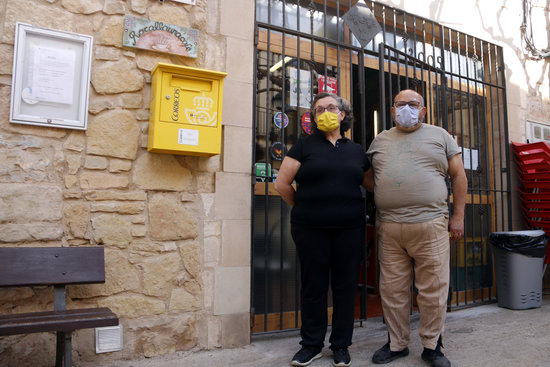 Bars and cafés in Catalonia's tiny 'micro-towns' warn of closure due to urban-centric Covid-19 measures in a manifesto shared on social media.
The creators of the document, Sebastian Matà from Maldà's Bar Centro and Mariela Ventancor works at the Rocallaura café in Vallbona de les Monges. These are two of the mini-towns in the Catalan province of Lleida, with a population of 225 and 234 respectively.
Both reinforced the importance of these hospitality venues as social hubs for the community, especially in these places, where people often live alone.
"The meeting place has been lost. And for a small town this is really important because it is the place where people join together." Ventancor commented to the Catalan News Agency (ACN).
Concerns over urban-centric measures
On October 14, the government shut all bars and restaurants across Catalonia due to rising coronavirus cases.
"Being in such a small town where no one comes nor is infected, it made no sense to shut us down." stated Ventancor.
One of the concerns stated in the letter regards the application of blanket coronavirus measures, when not all municipalities are affected in the same way by the spread of the virus.
Matà added that these rules could lead some bars in small municipalities to shut due to lack of custom.
The authors of the manifesto will make the government consider the particularities and variations in the area when making decisions regarding bar closures. They have also stated they will not back away from going through formal channels to make sure their voices are heard when restrictions are changed.