Hotels help ease pressure on hospital beds
Health authorities to double intensive care units by end of week and triple them next week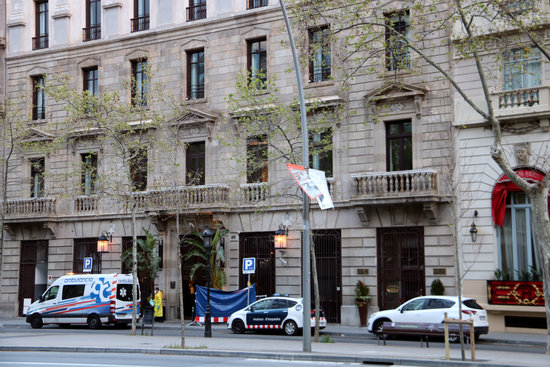 The huge changes in Catalan society in the past week or two can be summed up by the scene of luxury hotels taking in the ill and infirm rather than the more familiar mix of tourists and business executives.
The 'Hotels Salut', or 'Health Hotels' project was announced by Catalan Health Minister Alba Vergés on Sunday, and sees hotels collaborating with the health authorities to provide beds for covid-19 patients with mild symptoms and people instructed to self-isolate but who are unable to do so at home.
It offers extra beds to relieve strain on hospitals, and means that hotel staff can retrain and continue working. The first hotel where this measure has been applied is the Cotton House Hotel in Barcelona.
Other hotels, including the Diagonal Centre and Rigoletto, are being used by health professionals and the health service's staff.
On Monday, the Spanish Health Minister Salvador Illa confirmed the decree forcing tourist accommodation to close would be complemented by a new order, allowing hotels tending to coronavirus patients to remain open.
"All hotels will close except for those that will be put to use to accommodate healthcare workers or where medical tasks will take place, such as consultations or even brief hospitalization."
In the first phase, 500 hotel beds in Barcelona will be made available to the health service, with plans in to expand both within the Catalan capital and to other cities as necessary.
Intensive Care Units
The Catalan Ministry of Health plans to double the number of Intensive Care Units (ICUs) in Catalonia by the end of this week and triple them by the end of next week, in order to treat severe cases of coronavirus.
The health service's director, Adrià Comella warned they have to prepare for "worst case scenarios" and "very tense situations" in the next three or four weeks, but urged people "not to lose hope."