Health department will carry out mass PCR testing in strategic areas
Self-testing kits will be available in pharmacies in hunt "to find the virus"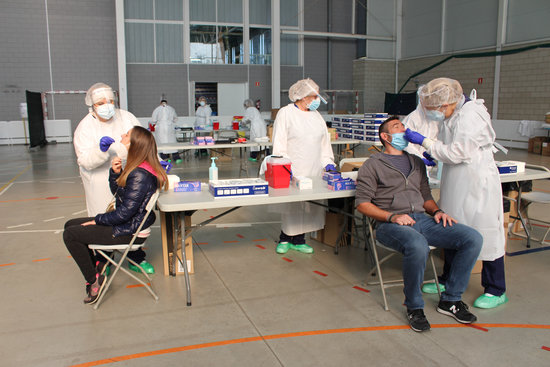 The Catalan health department announced a mass testing plan in strategic areas and those with the highest rate of Covid-19. PCR self-testing kits will be made available from pharmacies for people to test themselves at home.
The public will receive a letter from the health department, which they will have to take to the pharmacy in order to access one of these self-testing kits.
Alba Vergés, health minister, explained that the strategy was to go out and "find the virus".
In strategic areas, temporary mobile units will be used to carry out this PCR testing initiative.
As well as areas with a large incidence of coronavirus, test will be carried out in care homes, workplaces, sports entities, and on workers in healthcare.
Another 500 contact tracers will be added to take the current team to 3,000 workers.
Sánchez announces vaccine plan
Spanish president Pedro Sánchez has announced plans to deliver vaccines to "a very substantial part" of the population in the first half of 2021.
The leader of the Spanish government made the announcement on Friday during an event to present the recovery plan. The Socialist figurehead added that the government is prepared to deliver the plan "in almost any reasonable scenario."
Sánchez explained that Spain will be one of the first countries in the European Union, along with Germany, to have a "complete vaccination plan," on which the executive has been working since September and which will be approved by the cabinet on Tuesday.