Health department proposes extending all Covid-19 restrictions until late November
Closure of borders, bars and restaurants, cultural venues, gyms and partial weekend lockdown to stay in operation two more weeks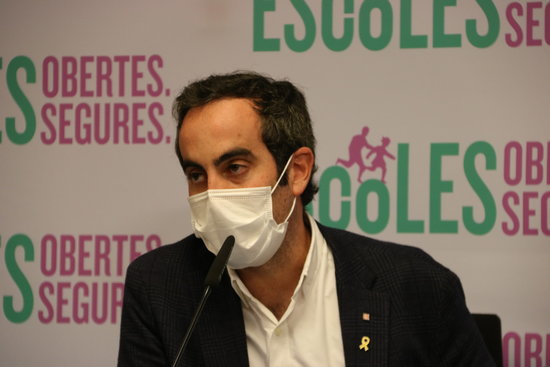 The latest Covid-19 restrictions will be in place until the end of November if all goes as expected.
The Catalan health department will propose extending all the new regulations to face the second wave until November 30 in the upcoming civil protection crisis committee meeting (Procicat).
The measures expire this Friday and a decision on whether to extend them has to be made beforehand.
In an interview with RAC1 radio station, Marc Ramentol, the health secretary general, confirmed their intention on Monday morning – this has to be greenlighted by the rest of the departments in Procicat.
Measures included
The restrictions to be extended include the closure of bars and restaurants, gyms and cultural venues, as well as the closure of Catalan borders with the rest of Spain and the partial weekend lockdown – that is, the ban on people leaving their town of residence from Friday at 6am to Monday at 6am unless for a justified or essential reason.
The night curfew from 10pm to 6am is already extended officially from November 9 and will last until November 23.
The decision of extending the measures will come despite a decrease in the transmission rate and the outbreak risk of Covid-19 – the health department believes that the peak of contagions in the second wave was reached last week.
Yet, the pressure in hospitals is still high, and it is expected that the peak will be reached at some point this week, according to Ramentol.
The official also warned that authorities expect a third wave of the pandemic.
For this reason, Ramentol ruled out easing the measures for the Christmas seasons because "the pandemic does not cease fire" on festive days.