Glovo fined €79 million for breaching workers' rights
Delivery company punished for not complying with 'rider law' as Spain's labor minister denounces obstruction of inspectorate's work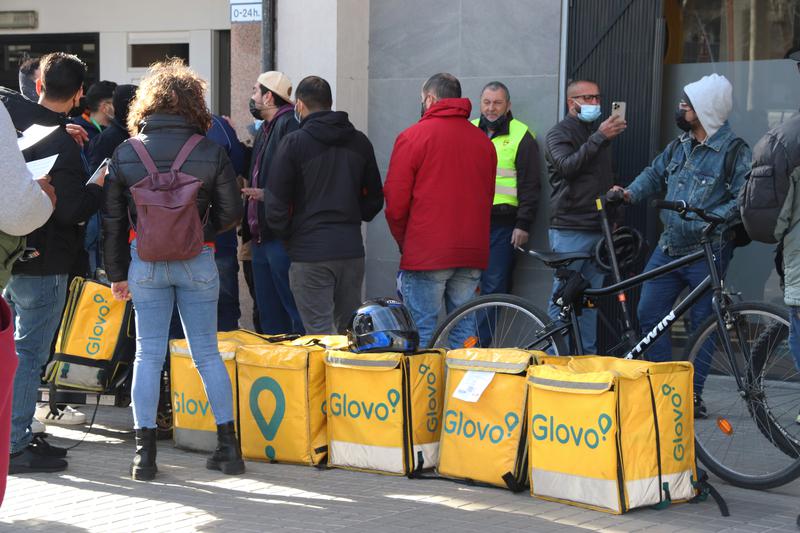 The Labor Inspectorate has fined the delivery company Glovo nearly €79 million for breaching the 'rider law', in effect since last April, which offers protection to delivery riders by considering them as full employees of the companies they deliver for.
As Spain's labor minister Yolanda Díaz explained on Wednesday morning, Glovo has had two "very serious" breaches. First, the "violation of workers' fundamental rights" and second, the "obstruction to the work of the inspection" into such breaches.
In statements to the Spanish Congress, Díaz affirmed that, for this reason, the Labor Inspectorate has regularized "more than 10,600 workers" who were considered falsely self-employed.
"In a social and democratic state, companies must also comply with the law," said Díaz, who warned that "the weight of the law will fall on this company."
What is the new 'rider law'?
Essentially, the law says that delivery workers shall be considered employees of the company, rather than self-employed workers merely associated with the apps.
The law understands that the platforms organize, direct, and control the employment of the couriers through their apps and algorithms, and as such, the couriers are considered employees.
The law was passed in May 2021 and came into effect after a three-month moratorium offered by the Spanish government to help the companies in the sector adapt to the new regulations expired.
By that point, companies such as Glovo, Uber Eats, and Stuart were obliged to sign their delivery riders up with social security as employees.
This way, the couriers will benefit from the rights given to salaried employees, including holidays, unemployment benefits, and breaks.
The law also establishes that the delivery companies must inform the works council about the algorithms that govern decisions to avoid biases, including courier ratings that can affect promotions or firings. It also allows for the algorithms to be studied to improve the use of artificial intelligence in labor relations.
The Spanish government described the law as "pioneering" in the face of technological changes that are "unstoppable."
In November 2021, three months after the law came into effect, Deliveroo ceased operations in Spain, citing the rider law as the reason.