Franco exhumation: what you need to know
Thursday sees the remains of Spain's late dictator removed from the Valley of the Fallen memorial site to a family tomb near Madrid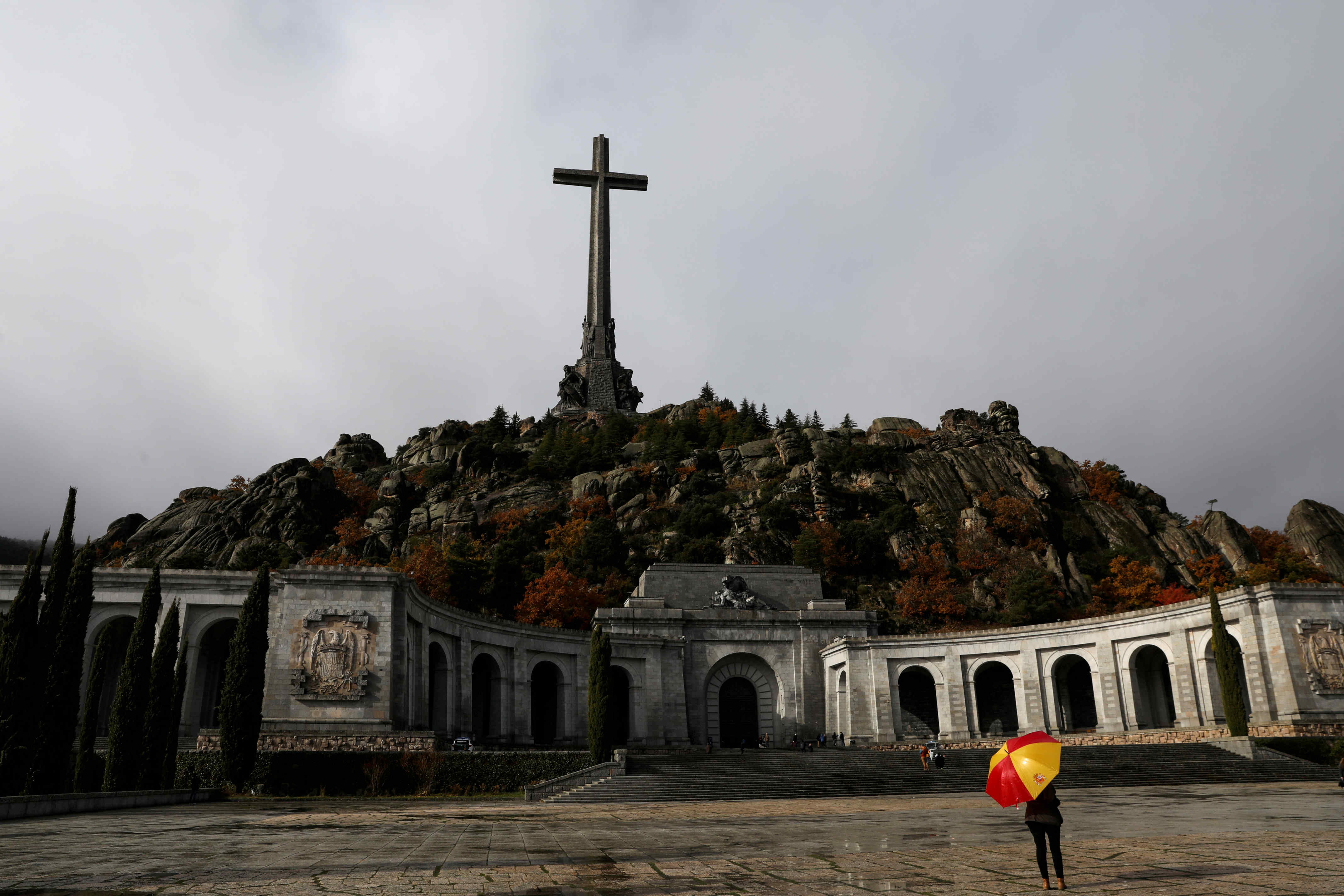 Thursday is the day that the acting Spanish government fulfills one of Socialist leader Pedro Sánchez's main election pledges: to exhume the remains of late dictator Francisco Franco from the Valley of the Fallen memorial site to a family tomb in a cemetery near Madrid.
The efforts to have the dictator's remains removed from "a public mausoleum that exalts his figure," in the words of the government, have been held up by months of legal wrangling, until a Supreme Court ruling recently opened the way for the exhumation to take place.
The removal and reburying of the remains is a complex case that goes to the very heart of Spain's identity as a modern democracy coming on the heels of 40 years of dictatorship. So, what are some of the most important aspects you need to know about the exhumation?
When and where is it taking place?
The exhumation began at 10.30 am on October 24. Franco's remains will be immediately taken from the memorial site some 60km north of Madrid and transported to the Mingorrubio-El Pardo municipal cemetery where Franco's widow, Carmen Polo, is buried.
Who will witness the exhumation?
The operation will be a strictly private affair in the presence of various members of the Franco family, with acting justice minister Dolores Delgado representing the government. Heavy security will prevent any members of the press from accessing the site.
What will the exhumation involve?
The removal of the remains could take some hours, depending on the state of the coffin, which was buried in concrete to protect it from water damage. Weather permitting, the remains will make the short journey to their new resting place by helicopter.
What will happen once the remains get there?
Before the remains are interred in the family mausoleum in the cemetery, a service will be held for Franco's family members, who have requested that a mass be conducted by priest Ramón Tejero, the son of Antonio Tejero, who led a failed military coup in 1981.
How much will the exhumation and reburial cost?
The authorities estimate that the whole operation will cost around 60,000 euros.