Supreme Court authorizes exhumation of Spain's late dictator Francisco Franco
President Sánchez's plans to relocate remains get green light 15 months later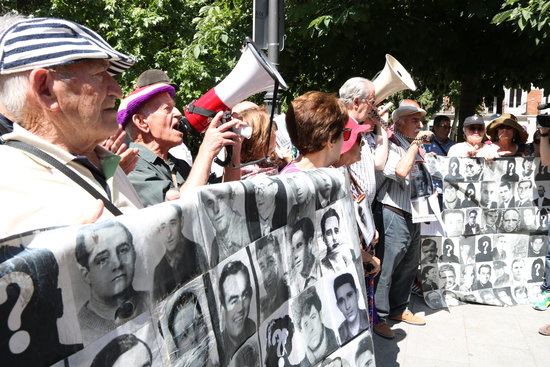 The Supreme Court has authorized the Spanish government to exhume the remains of dictator Francisco Franco from his controversial mausoleum in Madrid and relocate the corpse.
After a 15-month judicial row, the court has dismissed an appeal from Franco's descendants and green-lighted the exhumation, which the Spanish government has promised to carry out in the coming weeks.
The dictator's mausoleum in the Valley of the Fallen, in the outskirts of Madrid, had become a site of pilgrimage for far-right supporters and fascist nostalgics.
The Supreme Court accepted the government's plans to bury Franco's corpse alongside that of his wife, Carmen Polo, in the Mingorrubio cemetery.
Judges rejected a proposal from Franco's relatives to relocate the remains to the Almudena Cathedral, where many feared Franco's supporters would find a new site of pilgrimage in downtown Madrid.
Spanning four decades, Franco's dictatorship started as a result of a coup d'état against the democratically elected government, which led to the Spanish Civil War (1936-1939).