First part of Barcelona's new tram line along Diagonal avenue to be ready 'in a year'
Section between Glòries and Verdaguer first step in connecting two separated networks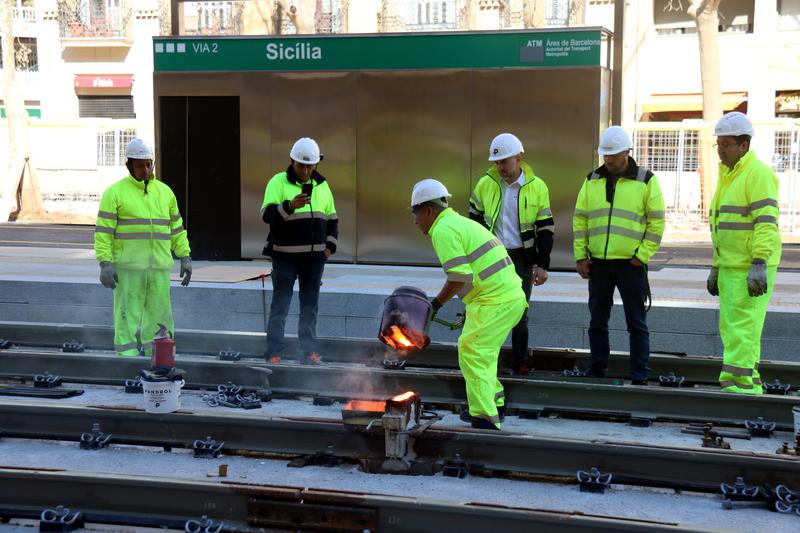 The ongoing works on Barcelona's Diagonal avenue will result in three new tram stops "in a year," according to the local council.
Phase one of connecting the two separated tram networks on the avenue will see new stops built between the stations Glòries and Verdaguer.
Verdaguer, Sicília, and Monumental are where the new stops will be located, and on Monday, signs at the future Sicília station were already visible.
While visiting the works on Monday, mayor Ada Colau said that the expanded network "will be an icon of the 21st century and future Barcelona." For her, the new tram line, crossing Barcelona's center for the first time in over 50 years, will be "a model at the international level."
"The goal is to prepare Barcelona for the future, against climate change with more efficient, healthier, and sustainable mobility," she added.
Colau is hoping to be reelected as mayor in the local election that will take place in two months, and the tram line remains a hot issue. Former mayor and Junts candidate Xavier Trias said he will try to stop the project if he is appointed.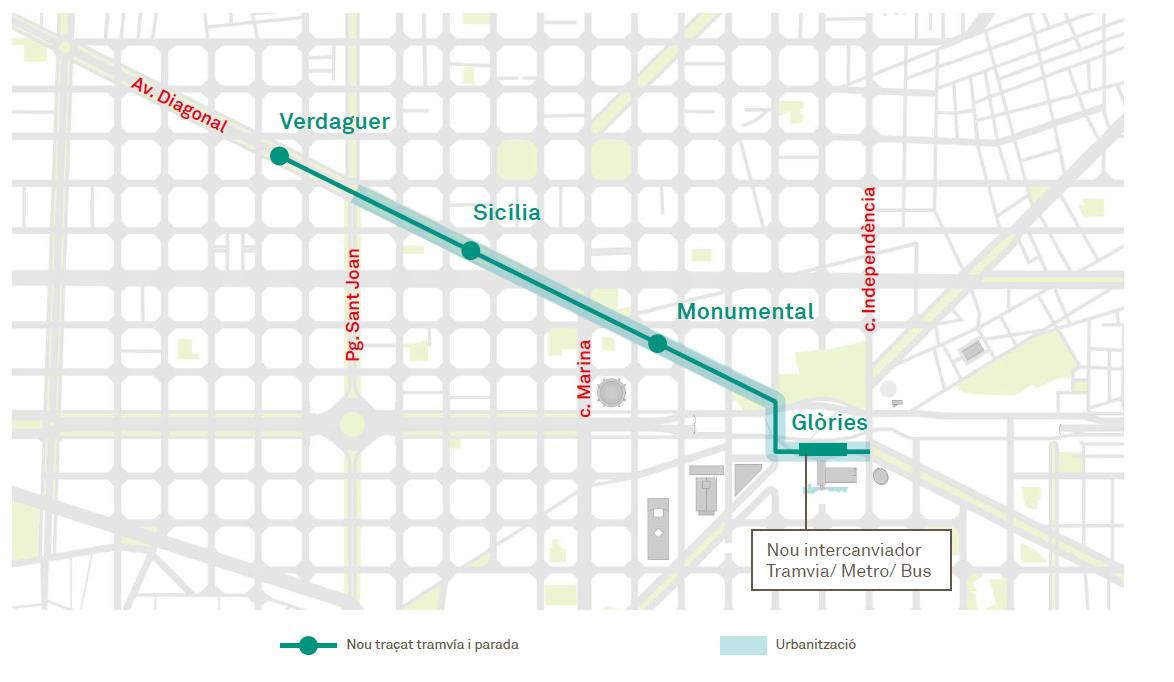 The expansion of the network along Diagonal avenue has been contentious for years, with Colau's office trying to implement it and the opposition blocking it until the local government eventually got the support of a majority of councilors.
Uniting two separate networks
Currently, the Catalan capital has two separate tram networks that each have three slightly differing routes, connecting Barcelona's northern and southern edges with its surrounding cities.
One of the lines, Trambaix, is located from Plaça Francesc Macià on Diagonal in between the areas of Eixample and Sant Gervasi, operating through Les Corts and then to L'Hospitalet de Llobregat, Esplugues de Llobregat, Cornellà de Llobregat, Sant Joan Despí and Sant Just Desvern.
The other line, Trambesòs, runs from the Ciutadella park through Glòries and Poblenou and toward Sant Adrià de Besòs and Badalona.