Barcelona begins phase one of connecting tram networks through Diagonal Avenue
Beginning of project will see new stops built between Glòries and Verdaguer expected to be operational by early 2024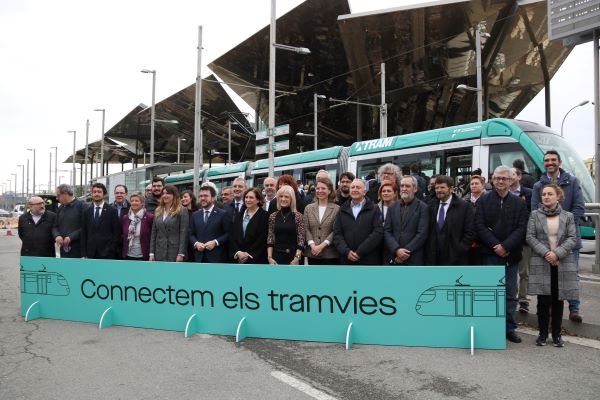 After years of studies and proposals, works have begun this Monday on connecting Barcelona's tram lines through Diagonal Avenue that stretches across the city.
Currently, the city has two separate tram networks that each have three slightly differing routes.
One of the lines is located from Plaça Francesc Macià on Diagonal in between the areas of Eixample and Sant Gervasi, operating through Les Corts and then to Cornellà. The other line runs from the Ciutadella park through Glòries and Poblenou and eventually toward Badalona.
Ultimately, authorities plan on connecting the two lines all the way through Diagonal Avenue, between Plaça Francesc Macià and Glòries, but only the first phase of this project has been approved so far, with works getting underway on Monday.
This first phase will see three new tram stations built between Glòries and Verdaguer and is expected to be operational by early 2024. Verdaguer, Sicília, and Monumental are where the new stops will be located.
€108 million euros has been allocated to this first phase of the project.
Barcelona mayor Ada Colau said that "common sense" has prevailed with the works finally beginning, arguing that "the whole metropolitan area wins" with this project.
Catalan president Pere Aragonès said that connecting the public transport network "brings opportunities" and "eliminates inequalities" among citizens.
The works are part of a larger plan to redesign Diagonal Avenue which will see it become a greener and more pedestrian-friendly space.
Path walks will be widened to around 7.5 metres to give pedestrians more space with new trees planted alongside them while driving lanes will only be on the sides of the avenue. A new four-meter wide bike lane will travel in both directions of the street also.