Family of prisoners to meet with MEPs in Strasbourg
Next week, those close to jailed Catalan leaders, Valtonyc, and jailed individuals in the Altsasu case will travel to France to meet with EU members of parliament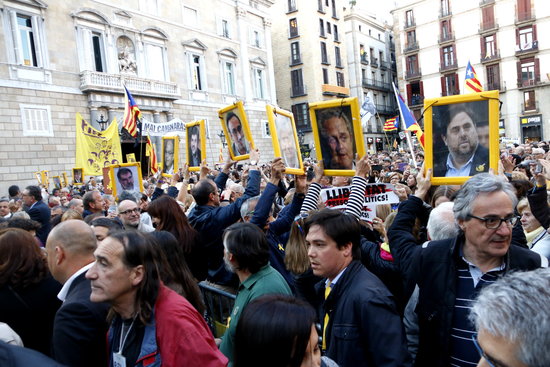 A delegation composed of eight family members of Catalan prisoners, prisoners from Alsasua and the support group for convicted rapper Valtonyc will meet on Tuesday with various MEPs at the European Parliament in Strasbourg.
The group traveling to France includes the wife and daughter of Joaquim Forn, the wife and friend of Raül Romeva, the son of Carme Forcadell, the brother of Jordi Sànchez, and the brother-in-law of Oriol Junqueras.
The organization goes by the name 'Defending fundamental rights in the EU: the case of Spain,' and was organized by eight parties present in the EU chamber: Catalan ERC, PDeCAT, and CeC parties, Spanish Podemos and Izquierda Unida, Basque PNV and Bildu, and Galician BNG. The act, in fact, received the support of all parliamentary groups except the People's Party, Socialists, and Ciutadans.
The group will give a press conference at the European Parliament in Strasbourg on Tuesday morning. Their traveling to France will coincide with the European Parliament plenary session, where all MEPs will participate.