Terrorism trial of 'bar brawl' youths begins
Amnesty demands terror charges against eight young men accused of attacking police officers be dropped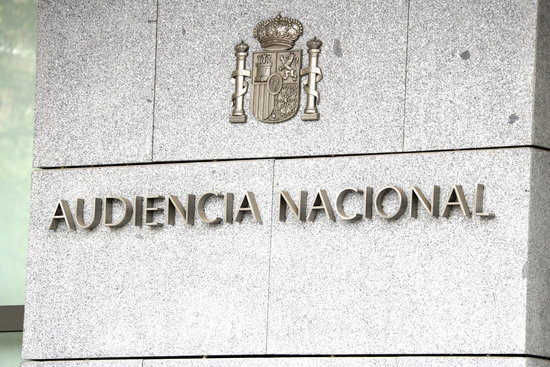 The trial of eight young men charged with terrorism offenses for their involvement in a bar brawl in which two police officers were injured began on Monday in Spain's National Court.
The eight suspects from the town of Alsasua, in the Navarre region, have been charged under counter-terrorism legislation, with the prosecutor demanding a total of 375 years in prison, for an incident in 2016 in which they allegedly assaulted two off-duty police officers.
Human rights organization Amnesty International has called for the terrorism charges to be dropped and for the men to be tried according to "ordinary criminal procedure".
According to the prosecutor, the young men became involved in an altercation with the police officers on the night of October 15, 2016, during a local festival. They "brutally" attacked the off-duty police officers, with their partners also becoming involved, and insulted them and threatened their lives. Two of the men were arrested that night, with the other six detained weeks later.
So far, the men have spent some 500 days in pretrial detention. Family and friends of the eight have organized a number of events calling for the men to be freed, the most recent being a demonstration in Pamplona last Saturday.