Face masks only compulsory in hospitals, pharmacies and care homes from February 7
Spain to analyze wastewater of flights from China to identify possible new Covid variants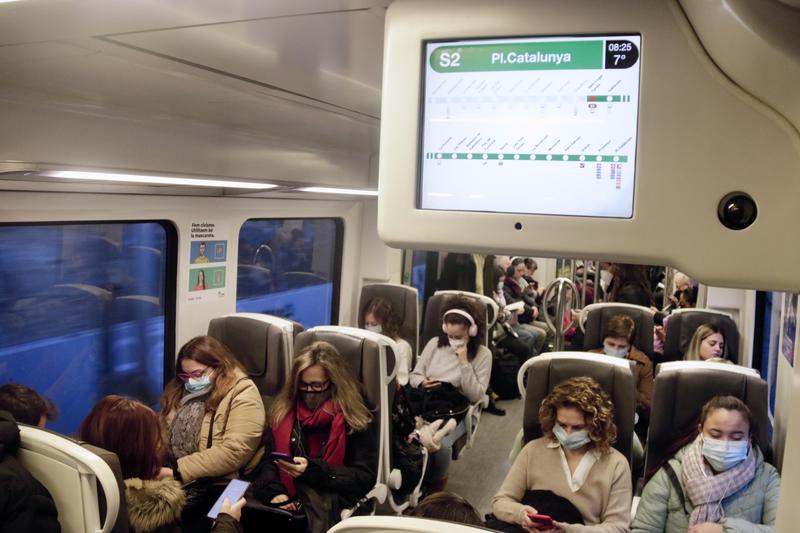 Face masks will only be compulsory in hospitals, pharmacies and care homes when the Spanish government lifts this Covid regulation on February 7 during its upcoming cabinet meeting.
Face coverings will no longer be mandatory on public transport after having been uninterruptedly compulsory since the spring of 2020.
Once the measure is approved next Tuesday, it will come into force as soon as it is published in Spain's official gazette, the BOE, the following day or soon afterward.
On Thursday, the Spanish health minister, Carolina Darias, informed regional ministers that people will still have to wear face masks in hospitals and pharmacies, as will care home staff and visitors, but not residents.
For months the Catalan government has been asking for the face mask mandate to be lifted on public transport, and Spanish authorities first confirmed they would be removing this restriction on January 26.
As according to experts, the current epidemiological situation "is very stable."
Indeed, the Covid-19 transmission rate has been very low in the past few weeks despite the fact that winter is thought to be the top time of the year for the spread of respiratory diseases.
Checks on flights and passengers coming from China
Darias also said that starting on February 9, wastewater from flights from China will be analyzed in order to identify possible new Covid variants arriving from Asia. She argued that this move comes as a result of agreements at a European scale.
So far 3 out of the 1,765 passengers arriving from China that have been tested upon landing in Spain have been positive for Covid.