Equality and feminism minister: 'Sexual violence is about power, not sex'
Verge chats with Catalan News about latest measures, sex education, and the Alves and Gordillo cases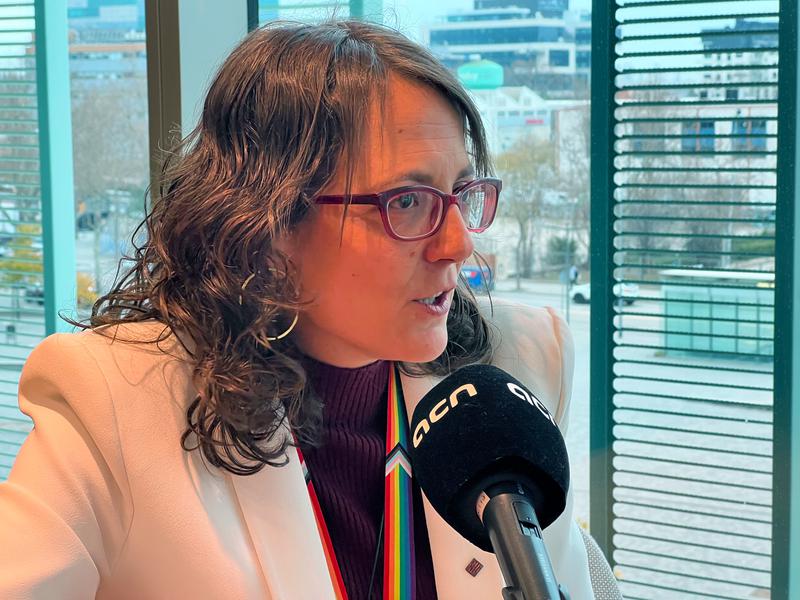 Gender-based violence seems to be everywhere these days, filling pages and pages of papers and the inspiration of many an awareness campaign.
And yet, although police reports have gone up across Catalonia, fueled in part by increased awareness, researchers and authorities agree these are but "the tip of the iceberg" - indeed, an estimated 81.6% of sexist crimes went unreported in 2021.
With this in mind, Catalan News caught up with Catalonia's first ever and current equality and feminism minister, Tània Verge, to find out what is being done about this issue.
How is the government addressing sexual violence?
We are strengthening the network of specialized services with psychologists and legal counselors in sexual violence and we plan to open a new service by end of this year. It consists of face to face psychological emergency care with the capacity to reach a woman's place in a very short period of time.
We are currently drafting a specific program on masculinities to make them aware of how the patriarchy also affects their daily life, the roles and expectations that have also been imposed on men and the damage this is also doing to their own wellbeing as well as how to we need to collectively prevent gender-based violence
Why should children learn about sex in school?
We are working with the department of education to implement sexual education at all educational levels.
At the youngest stages it's about the prevention of the sexual violence 1 in 5 kids suffer according to recent data and as the level advances it's about giving students tools, knowledge about what it means to have healthy, respectful, relationships based on consent.
There are rising fundamentalist groups throughout Europe and throughout the world but these groups are not going to condition the political agenda
How is our understanding of sexual violence changing?
Historically there has been empathy for perpetrators and women's voices and experiences have been put into question and we are seeing rapid change in this regard since the global #MeToo movement.
We will see in the coming years a higher number of reports without this necessarily meaning that the number of rapes or the number of sexual aggressions increases. It's because we need to overturn this still very high number of underreported crimes.
Was the criticism you received for tweeting about the Alves and Gordillo cases fair?
I think that calling out sexual violence forwhat it is - it is about power, it is not about sex - is not interfering with the presumption of innocence.
Not me, not any member of the department has publicly commented on the specific case or made an assessment on any of the suspects here.
When we tweet this support, we put the emphasis on the fact that there's a network of services so they can provide psychological support and legal counsel.