Eight Catalan police leadership changes in five years after head ousted
Josep Maria Estela sacked for not promoting women as superintendents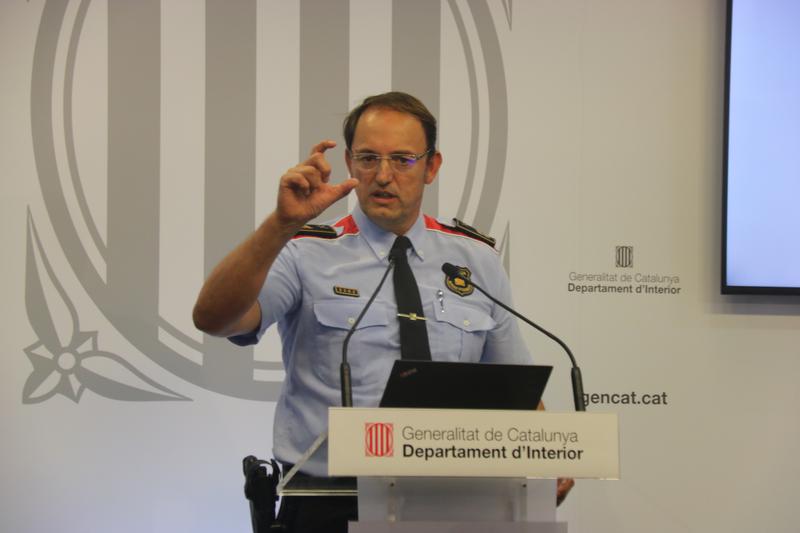 The Catalan Mossos d'Esquadra police will have a new head in the coming months after its current one, Josep Maria Estela, was ousted on Monday.
The internal disagreements that defined his leadership, including Estela calling on the ministry to sack superintendent Sallent in June, as well as discrepancies over increasing the presence of women in the force that the current government wants, have led to the decision to sack him.
Thus, at the beginning of 2023 the Mossos d'Esquadra will have had eight leaders since 2017, when Spain suspended Catalan self-rule after the independence push.
Eight different leaders since October 2017
Josep Lluís Trapero lost his job in October 2017 after four years in charge.
He was replaced by Ferran López during the months of suspended self-rule and until Miquel Esquius was named not long after the Catalan government was formed again in mid-2018.
Eduard Sallent replaced Esquius in 2019 until Trapero, who faced sedition charges for his role in the 2017 independence push, was acquitted in Spain's national court.
The interior minister at the time, Junts politician Miquel Sàmper, offered Trapero his job back in November 2020, and he accepted it.
Yet, the following year, Esquerra party took over the interior ministry and in late 2021, minister Joan Ignasi Elena replaced him with Josep Maria Estela.
The same minister, through his police department director general, Pere Ferrer, sacked Estela on Monday and placed Sallent in his post until the end of the year.
A new leader, the eighth since October 2017, will be appointed in early 2023.
Women in the Catalan police
The Catalan government, formed now only by the pro-independence party Esquerra, has named the introduction of more women in leadership positions in the Mossos d'Esquadra as one of their priorities.
On Friday, six new superintendents had to be elected – given that 12 out of the 34 people who vied for the post got the maximum mark, minister Elena proposed promoting four women and two men, while Estela wanted four men and two women, citing potential internal issues.
Interior ministry sources say they do not understand why Estela did not share Elena's opinions given that he had also stated he was in favor of increasing the presence of women in the force.
Some opposition parties have complained about the "unstability" in the Catalan police.
"The Catalan police cannot afford this unstability and given their function, their prestige cannot be damaged," said opposition Junts' spokesperson, Josep Rius.