Doctors strike for second day as workload demands not met
44% of medical professionals join protest, says government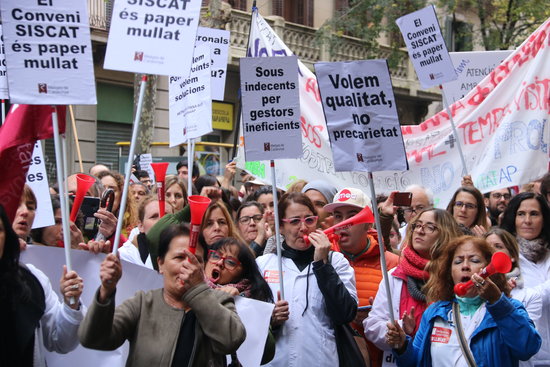 Medical staff in Catalonia began the second day of a week-long strike after negotiators failed to reach a compromise over doctors' workloads.
Health professionals took to the streets for the second day in a row, demonstrating at the gates of the health department and blocking one of Barcelona's main avenues, the Diagonal.
In a meeting that lasted into the early hours of Tuesday, unions and the administration found some common points of agreement, but dissented over the most crucial demand: a cap on the number of visits per day.
While doctors want a maximum of 28 daily visits in order to spend at least 12 minutes with each patient, the Catalan Health Institute (ICS) rejects setting any limits.