Court ruling delivers another blow to doomed Castor gas plant project
Spanish authorities ordered to pay back €17.3m to customers charged for maintenance costs in their bills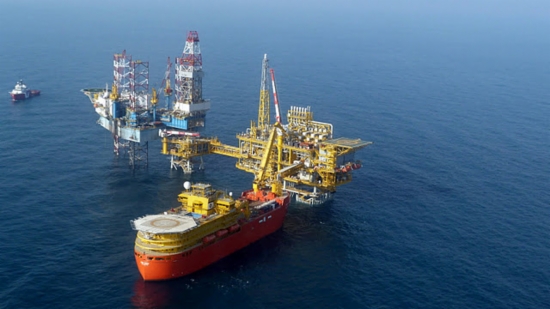 The ongoing controversy over a failed gas storage plant off the coast near the Catalan border with Valencia took a new turn this week, with the Supreme Court ordering Spain to return over 17 million euros to customers who in 2014 and 2015 were charged to pay for maintenance of the doomed facility.
The Castor project off the coast of Vinaròs, a Valencian town near the Catalan border, goes back to 2008 but it never went into full operation and was shut down in 2013 after the storage facility was blamed for causing hundreds of earthquakes measuring up to 4.1 on the Richter scale, with tremors going on for weeks afterwards.
This led to protests and even the European Parliament passed a motion asking for compensations for the inhabitants of the area.
It later became clear that costs of 17.3 million euros paid to the Enagás energy company for maintaining the failed plant were passed on by the Spanish government to customers in their bills. This was challenged in the high court by the Cecot business association, with the court ruling that the authorities must reimburse the firm's clients.
Castor project dogged by controversy
The ill-fated Castor project has been dogged by controversy from the very beginning. After a report identified the plant to store gas as an earthquake risk, the Catalan executive rejected a proposal for it to be built in Catalonia's territorial waters. While the Valencian authorities welcomed the project, it led to widespread protests by locals, including a human chain.
Nor does the controversy over the building of the plant end there. A clause in the contract to build the facility promised compensation to the Escal UGS company charged with its construction should the project fail. The Spanish authorities never asked for the approval of taxpayers, despite the fact that they might be called on to bail out the project should it fail.
1.4 billion euros of EU funding
What's more, the Castor plant was partially financed with 1.4 billion euros of EU bonds, while the head of Escal UGS' parent company, ACS, also happens to be the chairman of the Real Madrid. At the same time, the results of a technical and financial audit of the Castor project commissioned by the Spanish industry ministry was never made available to the public.
This latest high court ruling follows another from last year in which the Constitutional Court struck down the intention by the Spanish authorities to authorize a loan of 1.35 billion euros to compensate Escal UGS. More protests followed as it became clear that loan was to be paid off by gas customers over a period of 30 years.