Catalonia sees warmest May in history
Heat reached 38.5ºC, an all-time recorded high for the month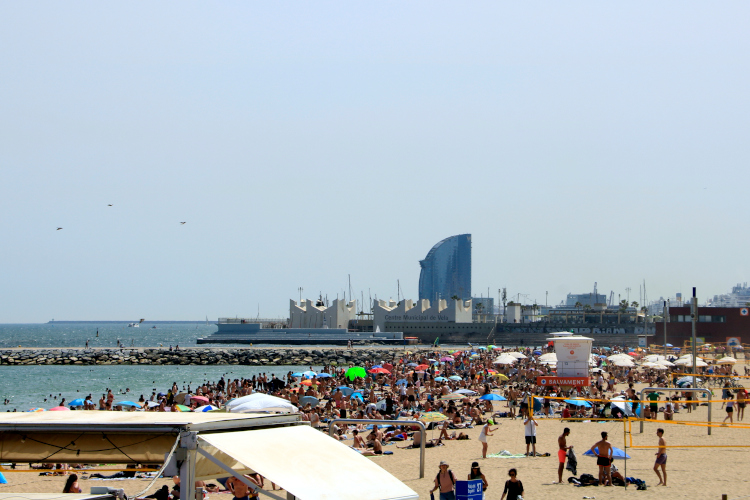 Catalonia has registered the warmest month of May since records began, the Catalan meteorological service (Meteocat) announced on Wednesday. The highest temperature was recorded on May 22 in the northern town of Anglès, near Girona, and the town of Castellbisbal, near Barcelona, where thermometers reached 38.5ºC.
The previous record was set in 2012 in Vinebre, in the south, with 38.2ºC recorded. However, on Sunday, May 22, several municipalities in Catalonia surpassed this all-time high.
In the Catalan capital, temperatures also soared to all-time high for the month of May. Several meteorological stations recorded temperatures over 33ºC, such as the Zoo (33.8ºC), in the city center (33.4ºC), and the Fabra Observatory, 34.2ºC, in the Tibidabo mountain on May 22.
This has been the highest recorded temperature in 109 years for May. The previous all-time was set on May 31, 2001 when thermometers read 33.4ºC.
In fact, the average temperature for May in Barcelona this year was 20.8ºC, which is 4.9ºC more than the average temperatures between 1961 and 1990, and 1ºC more than the previous record in 2020, when the average temperature stood at 19.4ºC.
Some of the main meteorological stations in Catalonia registered an average of 22ºC such as the Ebre Observatory, in the south of the territory – 3.8ºC more than the average between 1961 and 1990 and 0.2ºC more than the last May.
Cold start for May
The beginning of the month did not compare at all with the end of May. While the first four days saw rain across Catalonia, the rest of the month was completely different.
An anticyclone sat on top of the territory for the vast majority of the month blocking storms and pushing tropical wind to the Iberian peninsula.