Catalonia brings private hospitals into public use foreseeing rise in ICU patients
Health department raises concerns that second wave of the pandemic could undermine non-covid care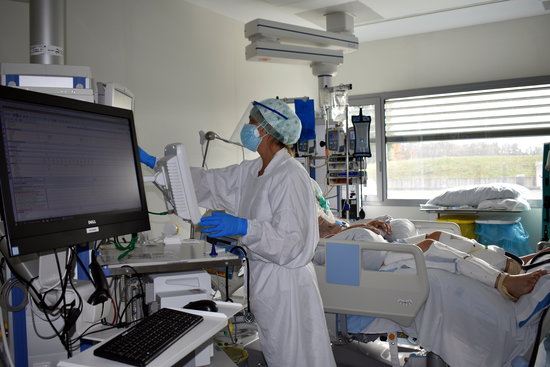 The Catalan government is bringing private hospitals into public use in preparation for an expected rise in Covid-19 patients requiring medical treatment, which could put ICUs under pressure.
"It's a measure we already adopted during the first wave thanks to the state of alarm. We're doing it again over prospects that ICU patients could increase," said Marc Ramentol, the Department of Health's secretary-general.
After weeks of skyrocketing figures, several indicators suggest that Catalonia might be past the peak of the second wave.
The outbreak risk has been decreasing for five days straight after rising almost uninterruptedly in October. The transmission rate (other people infected per every Covid-19 patient) is at 0.94 and on a downward trend.
The number of hospitalized patients peaked at 2,770 on Thursday, with a slight decrease on Friday. According to the latest figures, there are 471 people in intensive care units.
Health authorities raised concerns that the second wave of the coronavirus pandemic could undermine non-covid care and delay the treatment of patients suffering from various conditions.