Catalonia bans events of over 1,000 people in efforts to control coronavirus
Country moves to "alert" phase with authorities also insisting that all sports events be held behind closed doors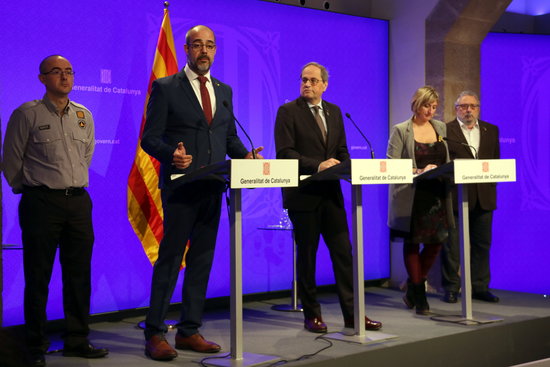 All public events held in Catalonia of more than a thousand people must be suspended or postponed, while those with fewer than a thousand will only be allowed if the venue limits attendance to a third of its capacity.
This is one of the "extraordinary measures" introduced by the Catalan authorities on Wednesday as the country went from a phase of "containment" to one of "alert," in the efforts to control the spread of coronavirus.
As the number of confirmed infections rose to 125, with three deaths, the authorities introduced a series of extra measures to avoid large gatherings, such as ordering that all sports events, professional and amateur, must be held behind closed doors.
With the new measures coming into force for 15 days from Thursday, Catalan president, Quim Torra said: "It's possible that more serious and firmer measures will be introduced in the coming days. We ask for understanding."