Catalans residing abroad double in 10 years to 357,000
Emigrants to UK grow by 15.2%, becoming third top destination behind France and Argentina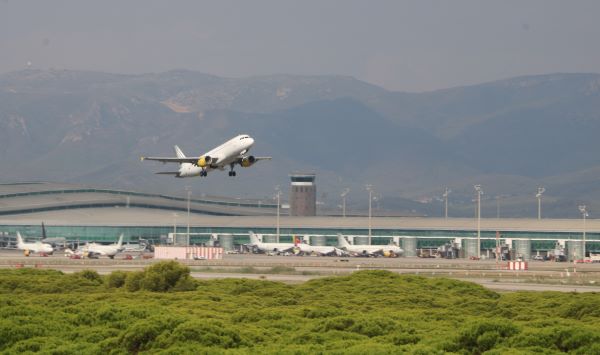 The number of Catalans residing abroad increased by 4.8% in the past year, according to figures released by Idescat on Monday.
The figure, referring to Spanish nationals who currently live abroad and whose last address before emigrating was in Catalonia, has uninterruptedly gone up ever since Idescat first released it in 2009.
The number of emigrants hit an all-time high this year, with 357,011, almost double the amount in 2012 (185,848) and even more than in 2009 (144,002).
Once again, France (50,955) is the top destination in the rankings, with Argentina (32,060) second, as has always been the case since these stats were first published.
Germany (29,778), however, has lost its status as the third most popular destination for Catalans, to the UK (30,830), after seven years. From 2009 to 2013, those residing in Andorra were the third biggest community of Catalans abroad, before Germany took over in 2014.
Indeed, those who moved to Britain over the past year grew by 15.2%, and five-fold since 2009, when it was only the tenth top destination.
The United States (24,203) is the fifth-most popular landing spot for Catalans.
There have also been very high increases of between 10 and 15% in Catalans living in Pakistan, Israel, Morocco, Norway, Luxembourg, and the Dominican Republic.
Most people born in Catalonia who live abroad are residing in Europe (66.4%), while those born abroad are mostly located in the Americas (52.9%).
By age groups, 20.3% of the population residing abroad are aged 15 and under, those aged 15-64 are the largest group, representing 65.2%, while 14.4% of Catalan abroad are aged 65+.
The average age of the population living abroad is 38.4 years – 4.6 years younger than that of Catalonia as a whole (43.0 years).
The proportion is 103 men for every 100 women.