Catalan police warn of suitcase robberies in hotels
Mossos d'Esquadra recommends leaving baggage in front while doing check-in at establishments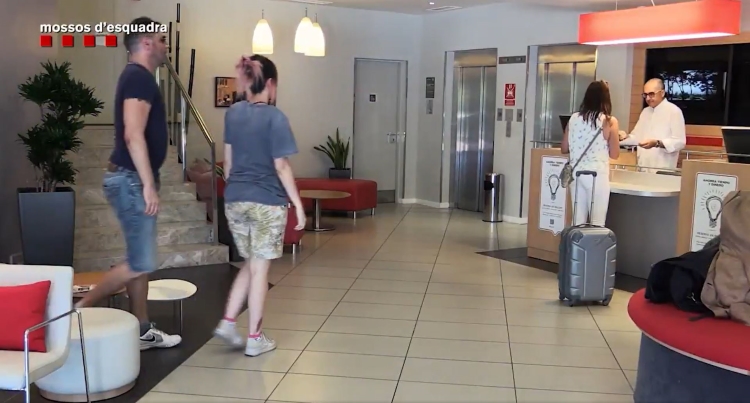 When summer arrives, thousands of tourists land in Barcelona to enjoy a few days across the territory. Some of these visitors stay at hotels and some can even suffer suitcase robberies when they are distracted.
One of the moments thieves mainly act is when tourists are doing the check-in and check-out at the hotel. At that moment, if people leave their bags behind them, robbers take advantage of the opportunity and steal them.
This is why the Catalan Mossos d'Esquadra police have shared a video online recommending leaving the suitcase in front when doing things, such as check-in or departure.
Als hotels els lladres aprofiten quan estàs fent l'entrada o sortida per robar-te les maletes desateses mentre parles amb el recepcionista. Tingues-les controlades sempre #VacancesSegures pic.twitter.com/3Zmj8zSThC

— Mossos (@mossos) August 3, 2022
In the video, a reenacted robbery recorded by the Mossos, a woman is standing next to the bag speaking with the receptionist. A few meters away, there are two people as if they were customers reading some magazines.
Once they see the opportunity to steal the bag, they stand up and approach the visitor at the reception desk. Without her realizing, both alleged customers pick up the bag and take it away.