Catalan police officer disciplined for accompanying Puigdemont to Brussels
Agent served as an escort for deposed president in October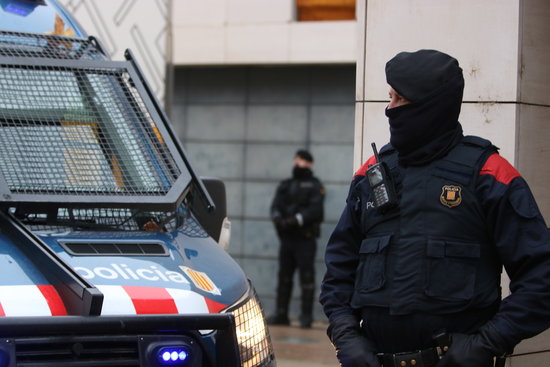 A member of the Mossos d'Esquadra, the Catalan police force, who is with the deposed president Carles Puigdemont in Brussels, is being investigated for his actions. In January, the body's Internal Affairs Divison (DAI) issued a disciplinary against the agent. Since the application of Article 155 by the Spanish government, and the subsequent stripping of Catalonia's self-rule, the Catalan police force is now under the control of Spain.
Since the agent helped escort Puigdemont to the Belgian capital, he has been demoted from the special escort unit as a preventive measure.
Using accumulated overtime hours, the agent took leave in order to be in Brussels. If he decides to return, he will be given civil protection duties. There is the possibility he will be sanctioned once the case is resolved, but as it stands it is unknown what the punishment will be.