Catalan government to refund 23,000 fines worth €4m from first state of alarm
Money will be returned in "simplest" way possible after initial lockdown ruled unconstitutional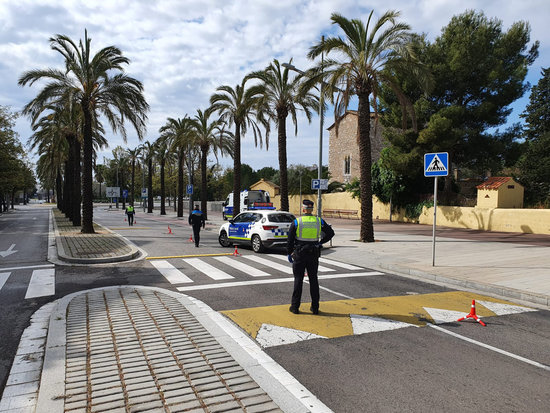 The Catalan government will refund the 23,000 fines handed out and paid during the first state of alarm, amounting to around €4m, interior minister Joan Ignasi Elena told public broadcaster TV3 on Monday morning.
The refunds are a result of a ruling by Spain's Constitutional Court in July, which deemed the initial lockdown to prevent the spread of Covid-19 in March 2020 should have fallen under a state of emergency, which requires prior approval from Congress, rather than a state of alarm.
Last week the Spanish government announced it would refund any fines that had been paid and on Monday Elena explained that Catalan authorities would do likewise for the fines it was responsible for. "The decision is very clear," he said.
Refunds will be made in the "simplest" possible way, according to the minister. He also said that once the courts make a ruling on the second state of alarm, a decision will be made regarding fines issued during that period, which began in October 2020.
Indeed, two days after this decision, on Wednesday Spain's Constitutional Court also ruled unconstitutional the six-month extension of the second state of alarm, which spanned from November 2020 to May 2021.
Rules confusion
When the state of alarm was declared in March 2020, the strict stay-at-home order meant that people were only allowed out for very specific reasons. As people got accustomed to the rules, among the more unusual police statements issued was the message that taking a goat for a walk was not an excuse for leaving the house.
On a more serious note, the Arrels Foundation, which helps people in Barcelona who sleep on the streets, complained that police in the city have charged homeless people who have nowhere to go to self-isolate.