What exceptional powers does a state of alarm give the Spanish government?
Measures allowed include limiting movement, temporarily taking over industry, or limiting the use of services, among others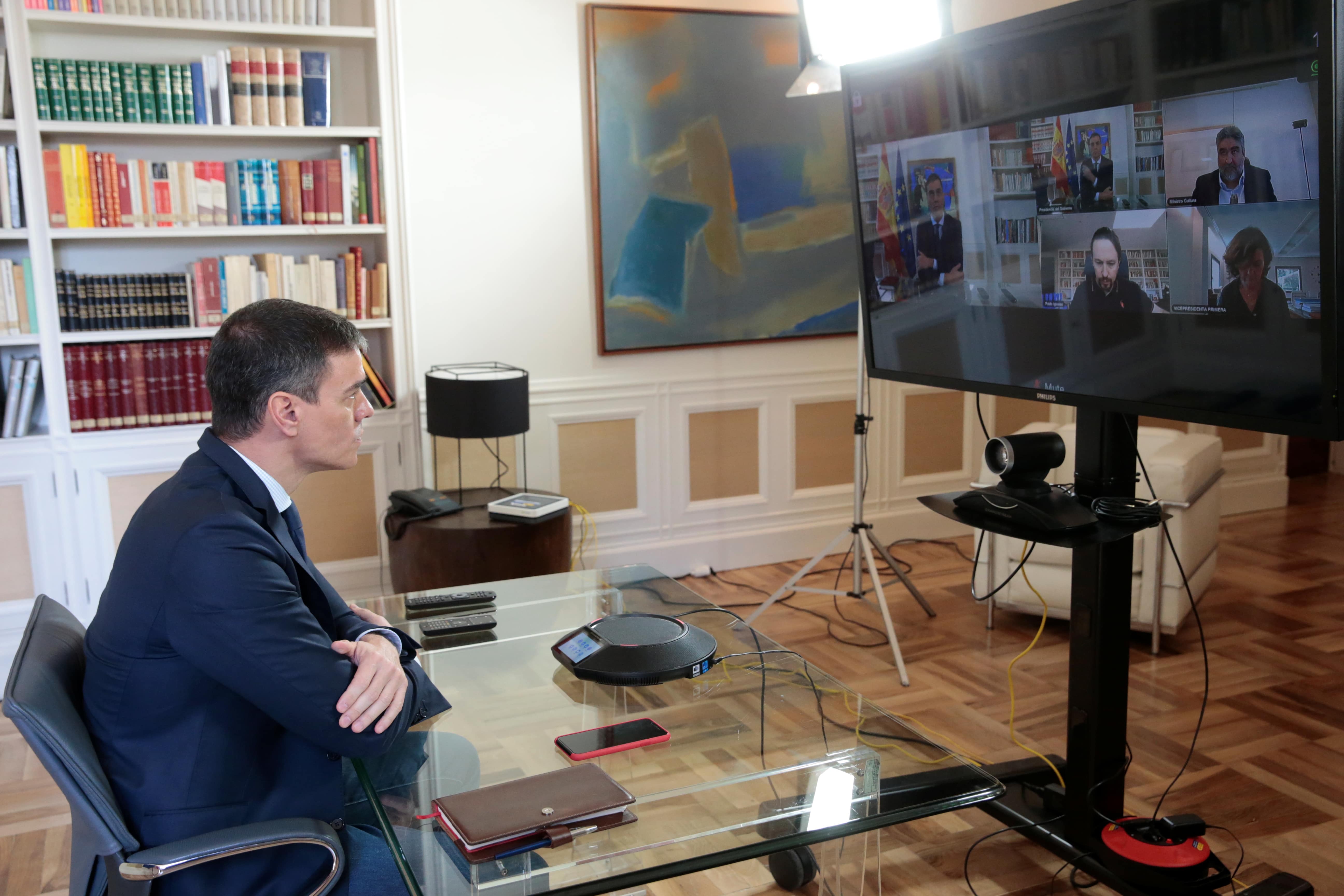 Spain's Constitution foresees three states of exceptionality in the country: the states of alarm, emergency, and siege (martial law). They exist to provide the Spanish government with additional powers for up to 15 days and can be enforced by a cabinet decree.
Spanish president Pedro Sánchez announced on Friday that Spain would be in a state of alarm from Saturday – a situation with only one precedent, in 2010, when it was enforced as a response to an unexpected air controllers strike.
But what does a state of alarm imply exactly? Here is our short explainer:
When can the government enforce a state of alarm?
In the event of national catastrophes such as earthquakes or floods, health crises such as epidemics – as is the case now –, when essential public services come to a standstill or if there is a lacking supply of basic goods. This is all backed by a 1981 law.
Could the state of alarm last more than 15 days?
According to the Spanish Constitution's Article 116, "the Congress shall be informed and must meet immediately, and without its authorization, the said period may not be extended." This is why Sánchez announced on March 13 that the extreme measure would be in force for 15 days – but of course, this could still be extended by the lower chamber in Madrid if lawmakers agree to do so.
Who will be in charge of Spain?
The 1981 law provides that all civil authorities and public administration, including regional law enforcement forces, will be "directly" managed by the Spanish government when it comes to "the protection of people, goods, and places."
If public servants do not follow the orders of the Spanish executive, they can be barred from office, and if an authority does not abide by the central government's rules, Spain's cabinet could take over.
What measures can Pedro Sánchez's government take?
Measures involved in the state of alarm can include limiting the movement of people or vehicles at specific times, temporary confiscations of goods, intervening in or temporarily taking over industries, workshops, factories and any sort of premises except for homes, limiting or rationing the use of services or the consumption of basic necessities, and issuing the necessary orders to ensure market supplies.
In the event of a health emergency like that of covid-19, authorities can also enforce further measures mentioned in terms of regulations to fight infectious diseases.