Beloved priest Pare Manel dies after a life dedicated to marginal neighborhoods and inmates
His legacy includes a foundation that works with youth and families in vulnerable situations in Barcelona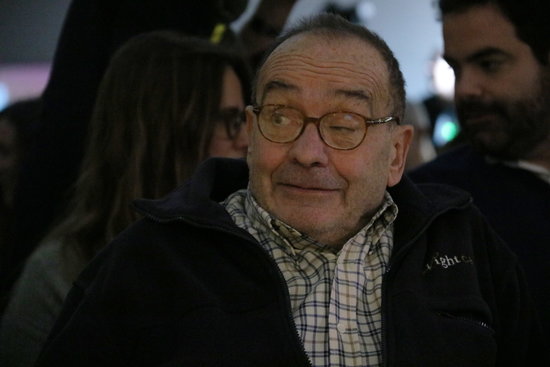 After a full life dedicated to helping those in need, especially in Barcelona's marginal neighborhoods and also inmates, the popular 'Pare Manel' died at 75 on Wednesday.
Manel Pousa passed away in the Catalan capital with Covid-19, although the ultimate cause of death might have been pulmonary embolism.
Born in Granada in 1945, he spent most of his life fighting for those in need in Barcelona's neighborhoods of Verdum, Roquetes and Trinitat Vella, among other areas where inequalities within the city are more obvious.
After being appointed as a priest in 1975 in the city's Sant Josep Oriol church, he focused his job for decades on the youth who had problems with drugs and also in prisons where he was involved with the reintegration of inmates into society.
Views clashing with Church
His unique personality made him popular in Catalonia, but his way of doing things and some of his views also led to clashes with the Church.
Indeed, the office of Barcelona's archbishop considered excommunicating him in 2011 after Pousa revealed in a book that he had donated money to a 14-year-old girl for an abortion.
In his book, he also called Pope Benedict XVI's visit to Barcelona in 2010 an "unnecessary, useless, and exaggerated expense."
Pare Manel also said in his work 'Pare Manel, més a prop de la terra que del cel' ('Father Manel, closer to earth than heaven') that it is "very stupid" to think that the only aim of sexual relations should be procreating.
"What is not normal is not falling in love," he said, adding that having sexual relations "is not that serious."
"Religions, any system, even philosophical, have to lead to a liberating attitude, conscious, not repressive, to the contrary of what usually happens," he also wrote in his controversial book.
In the end, the archbishopric did not excommunicate him but called on him to "respect the teaching of the Church, its social doctrine, and human life from its conception until the natural death.
Pare Manel foundation
His legacy includes a foundation called Fundació Pare Manel that works with youth and families in vulnerable situations in Barcelona.
The organization "works to reduce unequal opportunities suffered by many children and youth."
During the peak of the pandemic, both the priest, the foundation workers, and volunteers were confined but maintained the work of helping those in need, making over 12,000 face masks that were distributed among essential workers and local communities in the Nou Barris district.
They also helped vulnerable children have digital devices so that they could still follow the school lessons online.