Barcelona's metro workers strike against asbestos found in underground system
Limited metro service leaves stations and platforms heavily crowded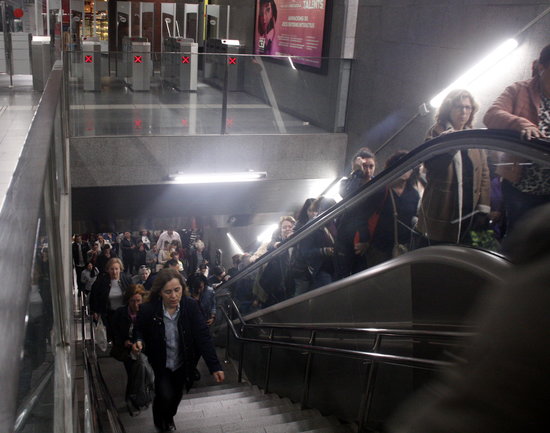 Barcelona's metro workers have gone on strike once again this Friday as they demand better working conditions following the discovery of asbestos in both underground stations and trains.
Asbestos was found in 93 different metro train carriages in 2018 and in this week it was reported that 25 maintenance workers had been diagnosed with asbestos-related health issues.
Friday morning's stoppages have generated considerable delays and overcrowding at many of the city's stations and are expected to continue at key points during the day.
The Ministry of Labor has ordered metro workers to provide 40% of usual services between 6:30 and 9:30 am as well as between 4:00 and 8:00 and 20% throughout the rest of the day.
Transit operator TMB has already confirmed that there were 18% fewer passengers than usual between 7 and 9 am this Friday.
This week TMB announced it was inviting bids from companies to remove asbestos from the metro system in a contract worth up 650,000 euros. With this bid the company has elevated the amount it says it will spend on dealing with the asbestos crisis to 8 million euros.