Barcelona proposes scrapping flights to Madrid with alternative train link available
Local government will put forward measure in upcoming meeting on climate emergency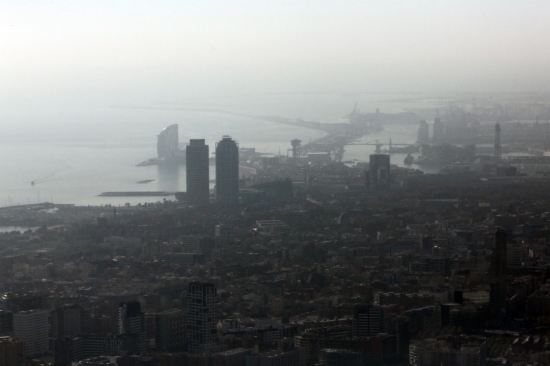 Greta Thunberg's long yacht and catamaran voyages to attend climate summits in 2019 to reduce her carbon footprint contributed to raising awareness of the pollution caused by airplanes.
Barcelona's local government is on the same page as the young activist and has proposed scrapping all flights between the Catalan and Spanish capitals.
The Barcelona–Madrid route, both by plane and by high-speed train, is the most popular one within Spain's borders.
Travel times
A flight between both cities takes roughly an hour, with passengers landing at airports in the city outskirts. Meanwhile, traveling by train – which requires less time for security checks – takes two and a half to three hours depending on the number of stops it makes along the way, but successfully connects both city centers.
"The Barcelona-Madrid route already has an alternative by train, which emits no emissions, and which has a similar travel time," local councilor Eloi Badia said recently in an interview with local Betevé TV.