Barcelona mayor to co-lead global network of cities against climate crisis
Ada Colau highlights need to "oblige" countries to fulfill their environmental obligations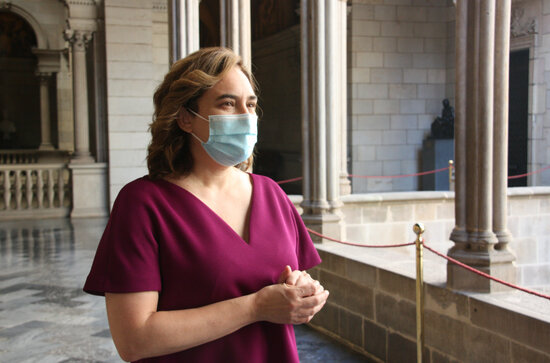 The mayor of Barcelona, Ada Colau, has been elected as the European Vice Chair of the C40 Steering Committee. The governing body runs a network of the world's megacities committed to addressing climate change. It also supports cities to collaborate productively, share knowledge and drive sustainable action.
It connects almost 100 cities, accounting for some 700 million people and about a quarter of the world's economy. Mayors of the C40 cities say they are committed to taking bold climate action, leading the way towards a healthier and more sustainable future.
The main goal is to comply with the Paris Agreement signed back in 2015, which intends to reduce global gas emissions in an effort to limit the worldwide temperature escalation. Colau insisted on the need to be "braver" in the fight against climate change, saying that "there is no planet B".
From now, she will take over from the mayor of London, Sadiq Khan, and will share the vice-presidency of the steering committee with the president Giuseppe Sala, the mayor of Milan.
Colau stressed the need to "push" and "force" countries to meet their environmental commitments, urging governments to "hurry up" with planned short-term emissions reductions: "We risk our lives; not only the future, but the present of our sons and daughters," she concluded.
She also stated that her appointment is a recognition of the "brave and ambitious" policies on climate emergency that are being implemented in Barcelona. For instance, the city has already put into action several projects such as La Superilla Barcelona, Protegim les Escoles (Protecting Schools) and the promotion of public transport, cycling and green areas in the city.
Barcelona's superblocks, known as 'superilla' in Catalan, aim to create open air spaces for citizens, which are currently occupied by vehicles. The goal is to create greener and fairer public spaces to promote social relations and the local economy.
Protegim les Escoles is a project that intends to make schools healthier and safer places. In this sense, it promotes the transformation of the school environment, putting the safety and wellbeing of children center stage, with, for example, traffic easing measures or the expansion of green areas.