40 organizations denounce 'human rights violations' in Spain to UN
Most alleged infringements presented in Geneva relate to protest, freedom of expression, and political participation in Catalonia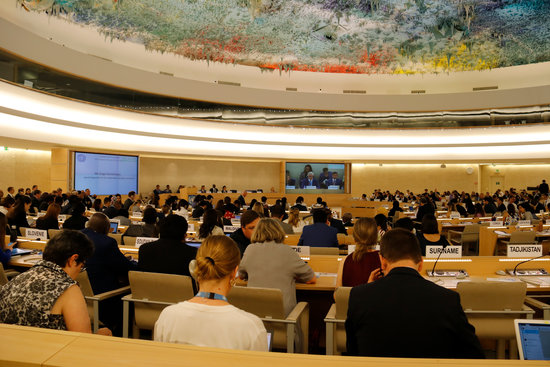 Some 40 organizations have jointly denounced "the violation of human rights" in Spain to the United Nations, to coincide with International Human Rights Day on Tuesday.
The organizations presented reports to the UN in Geneva, Switzerland, mainly condemning the "violation" of the rights to protest, freedom of expression, and political participation.
The reports will be part of the Universal Periodic Review, in which the UN evaluates the human rights situation in its member states, with Spain's evaluation due in January.
Among the organizations that presented reports were Òmnium Cultural, ANC, Plataforma per la Llengua, International Trial Watch, PEN Internacional, the Associació Catalana de Professionals, and the Grup de Periodistes Ramon Barnils.
As well as accusing Spain of infringing the rights mentioned above, mostly in relation to Catalonia, some also highlighted other alleged violations, such as those to digital rights.
Meanwhile, some of the organizations also criticize the "rigidity" of the constitution and the "discrimination against languages other than Spanish" in Spain.
Some of the reports also condemn "violations" of the rights of disabled people, of those accused of "terrorism," and the lack of reparations for victims of the Franco regime.