4.5-year sentence for attacking officer at Madrid protest against trial of Catalan leaders
23-year old Dani Gallardo refutes charges and denies attending the 2019 protest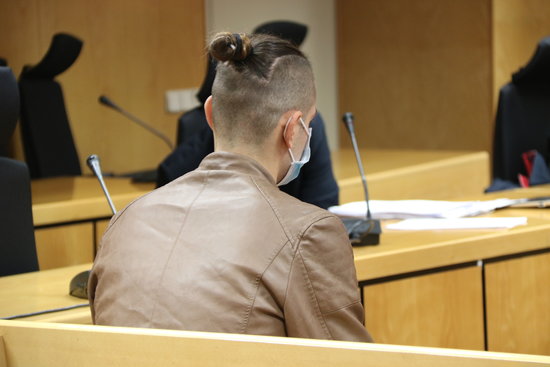 A Spanish court has sentenced 23-year-old Dani Gallardo to 4.5 years in jail for allegedly attacking a police officer during a protest against the imprisonment of Catalan independence leaders in 2019.
Having spent a year and a month in pre-trial detention, and subsequently released last November, Gallardo has been convicted for the crimes of public disorder and attacking authority, and will have to pay 2.100 euros to an officer who suffered mild injuries and 3,500 euros to the Madrid city council.
During the trial hearings, Gallardo denied taking part in the protests that erupted last year in Madrid in support of Catalonia's pro-independence leaders. He also contested claims he had attacked a police officer, alleging that he acted as a human shield to protect his friend Elsa Vikki from the police. "I'd rather be beaten up myself than her," he told the judge in Madrid's regional court.
Gallardo also denied using sticks to attack officers or being a member of any radical group, as accusations suggest.
Vikki was ordered to pay the same fine to the Madrid council. She was also convicted to one year in prison for public disorders, falling under the 2-year threshold to avoid serving her term behind bars.
Various trials following independence push
Following the 2017 push for independence in Catalonia, many various trials have ensued. The most high-profile of which saw nine political and social leaders sentenced for sedition in October 2019, including the former vice president Oriol Junqueras and some ministers at the time.
For a comprehensive list of all of the court cases that have come about from the 2017 referendum and the protests following the sentencing of the political and social leaders, you can check this article.