Amnesty International annual report criticizes use of Pegasus spyware in Spain
NGO also condemns "serious violations" of migrants' rights, gender-based violence, and evictions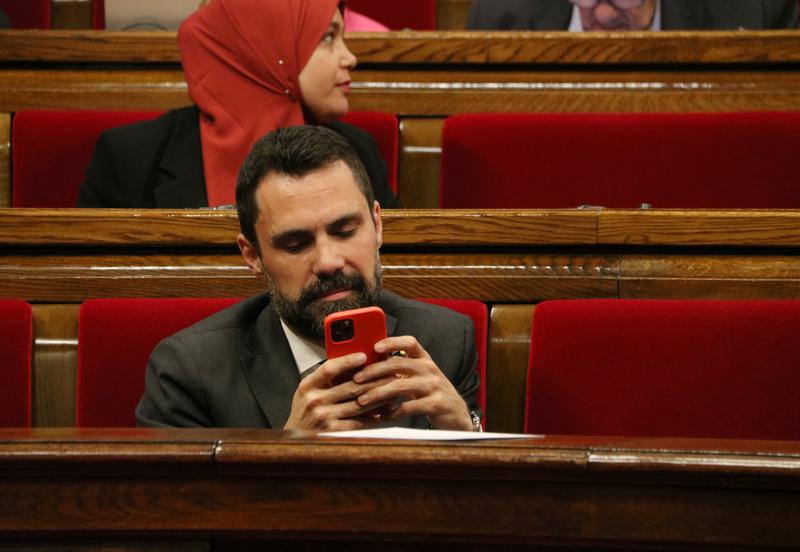 Amnesty International's 2022-2023 report on the state of human rights across the globe criticizes the use of Pegasus spyware in Spain "to target the mobile phones of prominent Catalan politicians, journalists, lawyers, and their families."
The NGO expresses its "concern" regarding this affair and highlights that the head of Spain's National Intelligence Service (CNI) "admitted that several pro-independence Catalan politicians had been spied on."
It also mentions that prime minister Pedro Sánchez's phone was also targeted, as was the interior minister's and that of the minister of defense, and while the Supreme Court has opened an investigation into this matter, "unrelated investigations by Catalan courts into the targeting of Catalan politicians and members of civil society remained stalled."
Border crossing deaths
"The authorities gravely violated refugees' and migrants' rights at borders," the 2022 report reads, making reference to an incident that occurred on June 24 in which at least 37 migrants were killed and 470 illegally expelled in Melilla, one of Spain's Moroccan enclaves.
According to Amnesty International, "Spanish and Moroccan authorities used unlawful force and acts which may amount to torture and other ill-treatment to repress an attempt by a large group of people, all Black men from SubSaharan Africa."
Sexual and gender-based violence
Amnesty International says that violence against women in Spain "persisted" as there were 49 women who were murdered at the hands of their partners or former partners last year.
There have been 48 children who were killed "in the context of gender-based violence against their mothers" since 2013 when records began, including two last year.
The NGO praises Spain's equality ministry for beginning to collect data on violence against women not perpetrated by partners or former partners.
Housing rights
The annual report states that "thousands of families were denied their right to adequate housing," with 29,285 evictions between January and September alone.
Although it describes the government suspension of evictions of economically vulnerable people as "welcome," it says it was "insufficient," especially given rising energy costs.