2017 parliamentary bureau member's trial for disobedience now underway
Prosecutor believes he should be disqualified from public office for allowing votes on independence push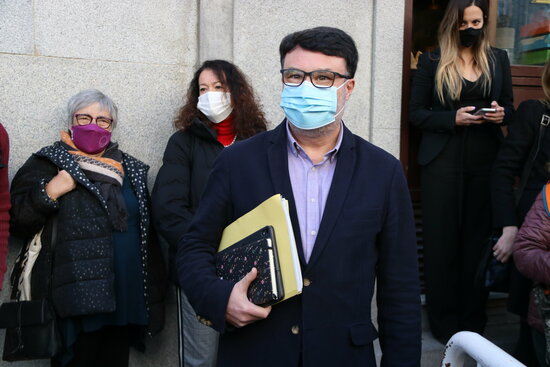 The trial of Joan Josep Nuet, member of the parliamentary bureau during the 2017 independence push, began on Wednesday in Spain's Supreme Court.
The public prosecutor accuses him of disobedience for helping allow votes on self-determination and independence in the chamber in 2017.
Both the attorney general and the solicitor general, representing the Spanish government, are requesting a 20-month disqualification from public office and a €24,000-fine, but no prison sentence. On the contrary, the far-right party, Vox, acting as a private prosecutor, are calling for 12 years behind bars.
Nuet is very likely to be convicted for disobedience in similar terms to those requested by the public prosecutor, because that was the sentence passed for his former colleagues in the bureau in October 2020 (they also each faced a €30,000-fine).
Lluís Corominas, Anna Simó, Lluís Guinó, and Ramona Barrufet were found guilty of defying orders from Spain's Constitutional Court for allowing MPs to vote on laws leading towards independence, laws which had already been deemed illegal. The reason why Nuet was not tried at the same time by the Catalan high court is because he is an MP in Spain's congress and, therefore, can only be brought before the Supreme Court.