100km-marches across country: response to upcoming jailed leaders' verdict
Three-day peaceful walk towards Barcelona is in pro-independence civic groups' plan to reject "unfair" guilty judicial decision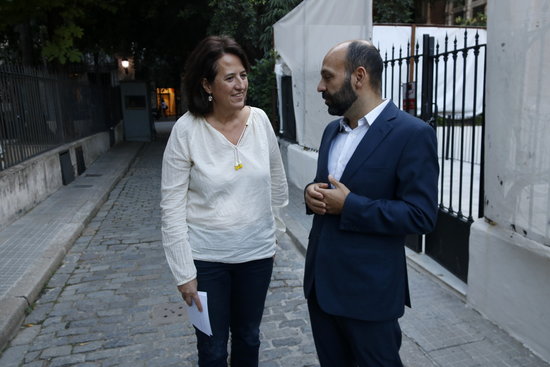 Pro-independence civil organizations have already announced some of the plans they are preparing to respond to a potential guilty verdict for the 2017 referendum leaders – the Supreme Court is expected to announce their decision in the coming days.
The protest actions include organizing five marches towards Barcelona over three days, which the ANC and Òmnium groups have already announced.
The leaders of both organizations in 2017 are two of the nine leaders in preventive custody facing rebellion crimes for their role during the push for independence.
Both organizations think a guilty verdict for the jailed leaders would be "unfair."
Marches
On Friday, ANC and Òmnium announced that five "popular and mass" marches will converge in the Catalan capital.
Called 'Marches for Freedom,' they will kick off from Girona, Vic, Berga, Tàrrega and Tarragona, and each route will consist of walking 100 kilometers over three days.
"[This initiative] aims to be a countrywide response in favor of freedom for the political prisoners, the exiled leaders, against repression, and to demand the right to self-determination," say the organizations.