1 in 4 15- and 16-year-olds has thought of dying, 12% frequently, according to survey
Police do not rule out racist or transphobic bullying in Sallent twins case that ended in 12-year-old dying by suicide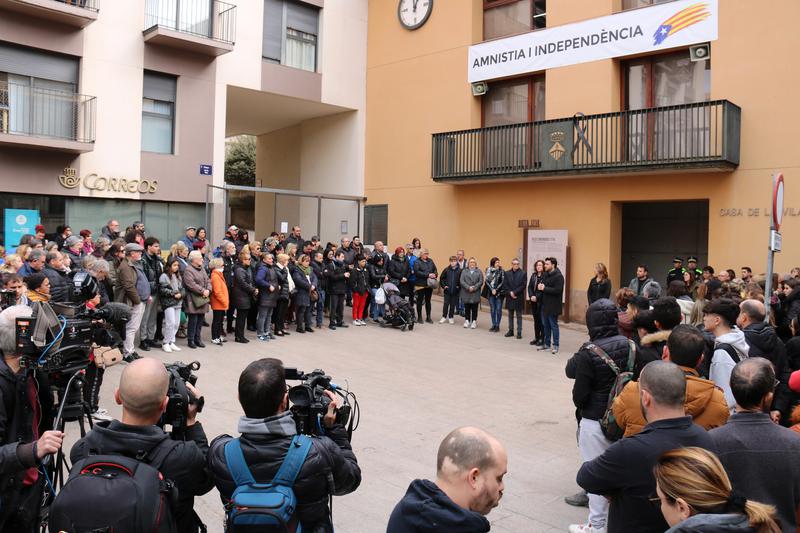 Almost one in four 15- and 16-year-olds has thought of dying or going to sleep and not waking up at some point, according to a survey led by Barcelona's regional authority (Diputació de Barcelona).
After asking 25,000 students in the fourth year of secondary school during the current academic year, the report has also found out that 12% of them has often such suicidal thoughts.
This is the first time that a question about suicide is included in the comprehensive survey, but in prior years, the report had found that 53% of girls are in a negative state of mind and 51% suffer from anxiety after the pandemic – these figures are much lower for boys, in both cases lower than 30%, respectively.
The differences in gender also include the perception of pornography as a source of learning about sexuality, something that 36% of boys and 7% of girls believe.
Also according to prior surveys – full results for the latest one have not been disclosed – 40% of female teenagers say they have been victims of sexual abuse, something that drops to 6% for their male classmates.
Recent surveys also show that 43% of girls are on a diet, a higher figure than boys, at 28%.
Authorities no longer rejecting bullying in Sallent twins case
The figures on suicidal thoughts were published on Thursday, the same week as a 12-year-old died by suicide in the central Catalonia town of Sallent, near Manresa, after jumping from a third-story balcony.
Their twin, who also jumped, is in critical condition but remains stable, with "hopes of recovery."
After the incident, authorities said there was no evidence of bullying, but on Thursday the Mossos d'Esquadra police said they were not ruling out any hypothesis, including them having been bullied on racist or transphobic grounds.
The Catalan education ministry does not rule out any reasons behind the events either now. The Unit of Support for Students suffering from Violence (USAV, in Catalan) is already looking into the case, as is the Catalan ombudsperson.
Sallent's mayor, Oriol Ribalta, also changed his original rejection of bullying after having gathered further information. The twins, from Argentina, had a "complicated" environment and social services had provided them with assistance.