Unions calls general strike on October 11 with jailed leaders' verdict looming
Pro-independence ANC plans to block road networks for three days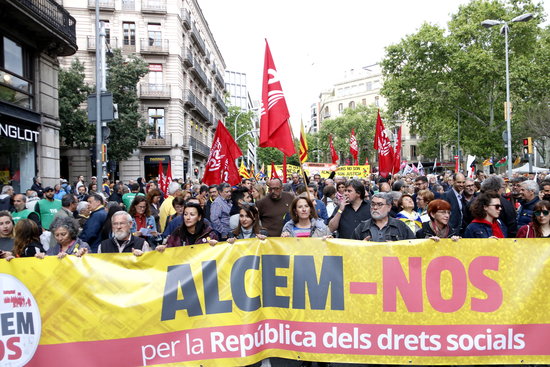 Two trade unions have called a general strike on October 11, one of the days the verdict for the 2017 referendum leaders might be announced.
CSC-Intersindical and Intersindical Alternativa de Catalunya (IAC) told the Catalan News Agency (ACN) on Monday that they were officially calling the strike because their long-standing demands have not yet been met, including a higher minimum wage and equality-promoting measures.
CSC-Intersindical did not explicitly make any mention of the jailed leaders' verdict, but said they are committed to Catalonia's national rights, which they also believe affect labor rights.
The law does not allow unions to call a general strike for political reasons rather than labor ones, but it is thought that the underlying reason behind CSC and IAC's call is to express outrage at a potential guilty verdict.
Also on Monday, pro-independence civic organization ANC announced they would protest by blocking the country's road network for three days.