Uncertainty over Catalan president's next step
Doubts cast over Carles Puigdemont's visit to the Spanish Senate, while government members warn that early elections will not stop Article 155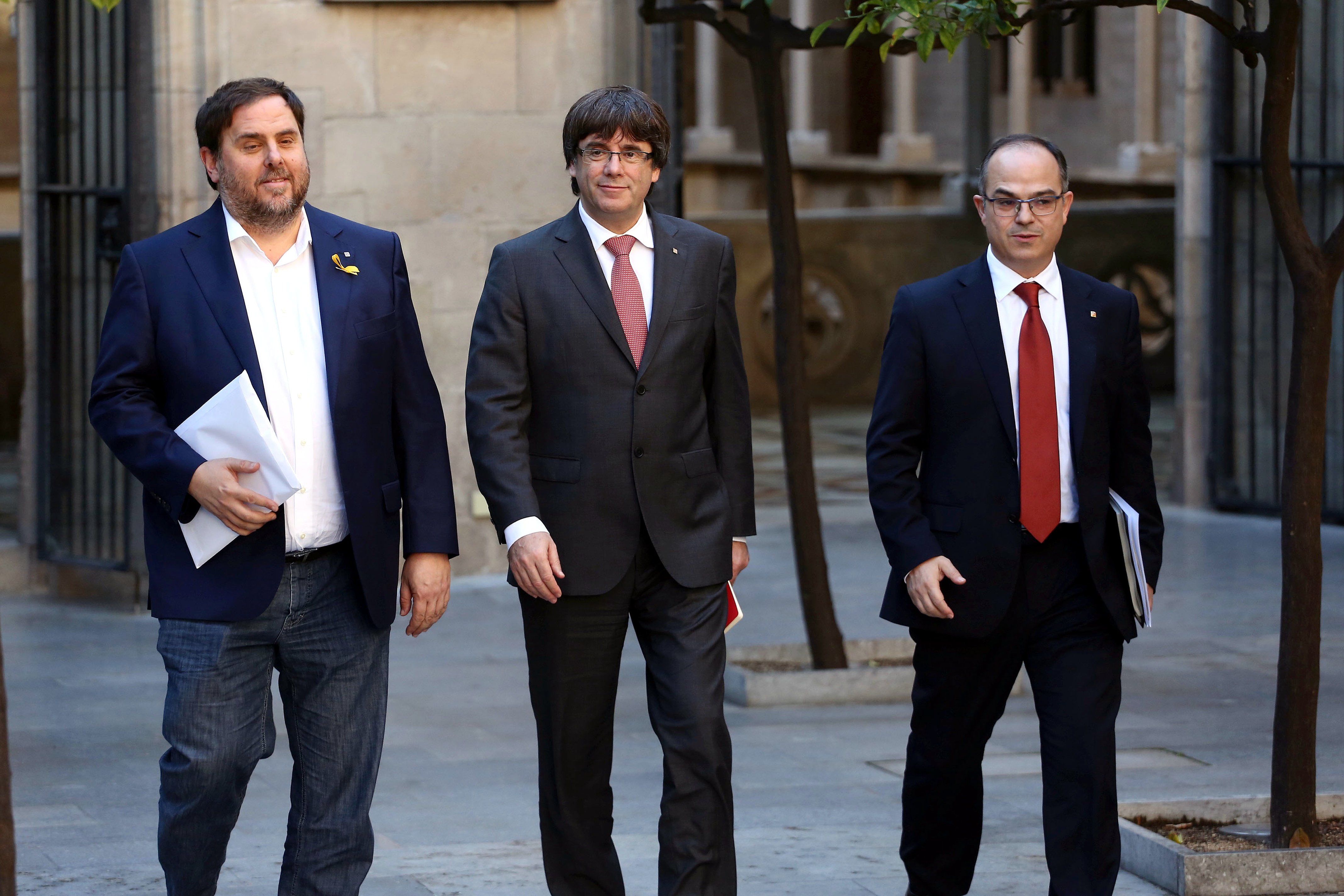 Political uncertainty continues in the run-up to Catalan president Carles Puigdemont's expected appearance in the Spanish Senate, whether the chamber will pass Article 155, and whether there will be early elections. On Tuesday, the Senate invited Puigdemont to a face-to-face meeting with a high-ranking Spanish government official, possibly president Mariano Rajoy himself, before the upper chamber votes on implementing Article 155 on Friday and begins the process to suspend Catalonia's self-government.
Catalan government spokesman, Jordi Turull, said that "the president's wish is to attend but they increasingly want to make things more difficult." Turull complained that the Senate's invitation to Puigdemont clashed with the plenary session in the Catalan Parliament on Thursday. "They told us that the president's address would be on Wednesday or on Thursday before noon," said Turull, who said that once it became known that the Catalan Parliament would meet, "they then told us Thursday evening or Friday… We don't know if it will be physically possible," said the spokesman.
One of the main unknowns is whether the Catalan government intends to call an early regional election. Following a cabinet meeting on Tuesday, the far-left pro-independence CUP party suggested that the Catalan executive was considering calling elections, something CUP rejects in favor of a unilateral declaration as soon as possible. However, the government spokesman refused to confirm the statement, admitting only that Article 155 was discussed at the cabinet meeting, but that "the deliberations are secret" and he refused to provide more details.
"There are no more deadlines"
Yet, figures in Spain's ruling People's Party (PP) on Tuesday insisted that calling early elections would not stop Article 155. Spanish Minister of Justice Rafael Català told RNE radio that Puigdemont addressing the Senate is "a good route to finding solutions" but said it would not stop the passage of Article 155, as "things are not exclusively resolved by calling elections." Meanwhile, the PP's Deputy Secretary of Communication Pablo Casado also warned that calling elections would not stop Article 155. According to Casado, Puigdemont has had "enough chances", that 155 cannot be stopped and that "there are no more deadlines." PP leader Javier Maroto also said that calling elections would not stop 155. For Maroto, if Puigdemont wants to avoid 155, he should renounce independence. "If only he would do that, because there is still time," he said.
Agreement with Rajoy to call election
According to Cs party leader, Albert Rivera, it will be the Spanish government that calls elections in Catalonia. Rivera on Tuesday confirmed that there is an agreement with Rajoy to use the application of Article 155 to call a Catalan election on January 28. "The date has been set and agreed with Rajoy," Rivera told La Sexta television channel. Yet, for Rivera, if Puigdemont were to call regional elections and abstain from declaring independence, then the passage of Article 155 could be stopped. Meanwhile, commenting on Puigdemont's expected appearance in the Senate, the Cs leader said that "the problem is not when he comes, but rather the political will he comes with," he said.