UN official expresses 'concern' about 'alleged attacks' on Puigdemont's lawyer
Special Rapporteur Diego García-Sayán dismisses money laundering allegations against former Catalan president's representative, Gonzalo Boye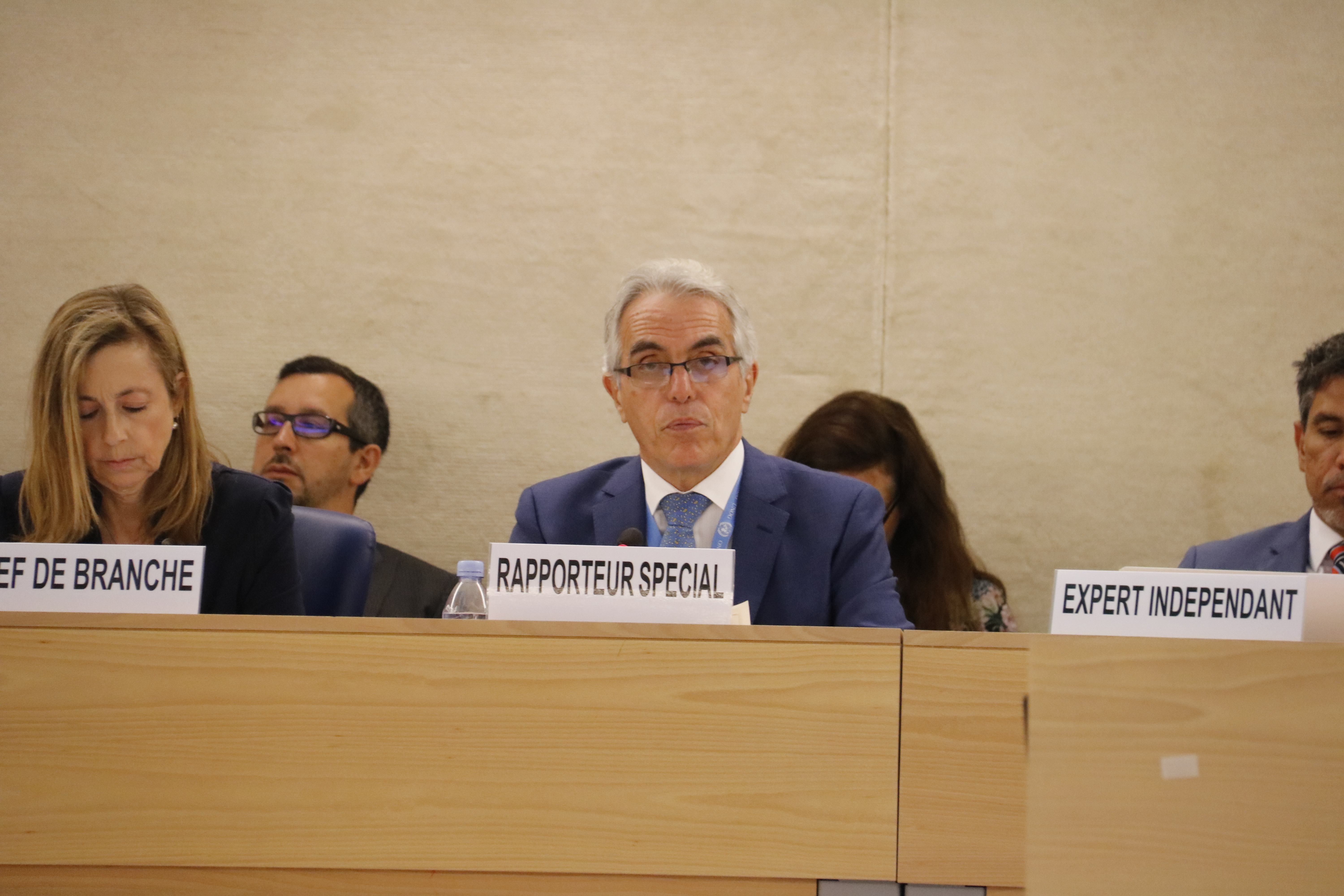 The UN Special Rapporteur on the Independence of Judges and Lawyers expressed "concern" on Tuesday about "the alleged attacks" on Carles Puigdemont's lawyer, Gonzalo Boye, who Spain's National Court is investigating for laundering drug money.
Diego García-Sayán, who has served as the UN Special Rapporteur since January 2017, insisted on social media that "the exercise of the [legal] profession must be free of influence, pressure or political or governmental control."
In his defense of Boye - who represents the former Catalan president - the former Justice and Foreign Affairs Minister of Peru added: "I urge the authorities of Spain to create proper conditions for the free exercise of the legal profession."
García-Sayán's message of support for Boye, whose office was raided by police on Monday, came after an appeal from the European Center for Constitutional and Human Rights, of which Boye is a member.
The Berlin-based human rights NGO released a statement after the raid, calling the money laundering investigation "a false pretext with the aim of discrediting" Boye for his legal defense of Puigdemont.
Investigation "absurd," says Boye
On Tuesday, Boye called the investigation "absurd," telling the Catalunya Ràdio and RAC1 radio stations that the 15-hour search of his office consisted solely of making copies of his mobile phone and two computers.
The lawyer suggested that the raid could be directly related to his work representing Puigdemont and former minister, Toni Comín, and that data seized by the police could potentially affect the defense of his clients, who are both in exile in Belgium.
Boye added that when he appears in court on Wednesday, the judge could order that he be held in custody, but the lawyer insisted he has not been involved in any criminal activity and has never taken part in laundering money.
The court's allegation that he laundered 900,000 euros of drug money, according to Boye, has its origin in his previous role as a lawyer of the former drug trafficker from Galicia, Sito Miñanco, to whom he provided legal advice.