Trial of former parliament bureau member moved to Supreme Court
Joan Josep Nuet's case for his part in the 2017 independence push elevated after his election to Spanish Congress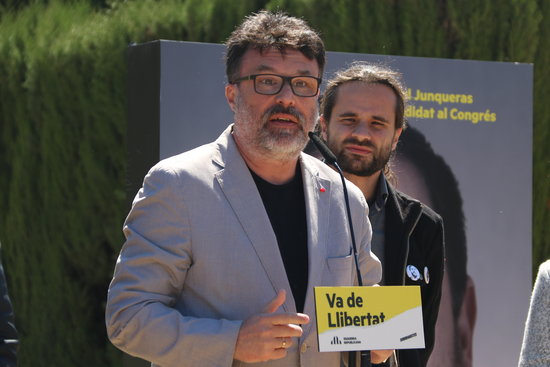 The High Court of Catalonia has sent the case of Joan Josep Nuet, a former member of the Catalan parliament bureau, to Spain's Supreme Court, a reasoned statement sent on Friday explains.
Nuet faces the charge of disobedience for allowing laws paving the way for the referendum deemed unconstitutional, leading to the declaration of independence, to be voted on and approved by Catalan lawmakers.
His case was originally combined with that of five other former parliament bureau officials, but as Nuet was elected to the Spanish Congress in the November general election, MPs have a certain amount of impunity and can only be tried in the Supreme Court.
"It is clear that this regional court does not have the power to try him," even if he was not a member of the Spanish Congress at the time the relevant events took place, the court says.
The court has also requested a new date be set for his trial.