The challenge of matching Catalonia's past National Day rallies
The independence movement hopes for a massive turnout on Sept 11 despite the pandemic and an improved political climate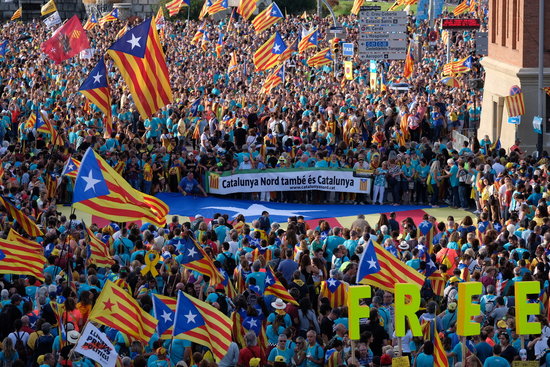 Over the past decade, the massive pro-independence rallies held on September 11 coinciding with Catalonia's National Day, or Diada, have been an annual show of force that captured international attention and shaped domestic politics.
But the stunning success of past demonstrations has raised the bar so high that anything short of hundreds of thousands of protesters can be seen as a political defeat.
This year, activists at the Catalan National Assembly (ANC), the group organizing the mobilization, face an even greater challenge, as both the pandemic and the improved political climate between Catalan and Spanish governments could potentially dissuade attendees. Despite this, they still expect at least 100,000 people to come out as there will be buses transporting protesters to Barcelona from over 100 other cities and towns on Saturday.