Supreme Court upholds pardons for formerly jailed independence leaders
Judges reject all appeals lodged by unionist politicians and civil society groups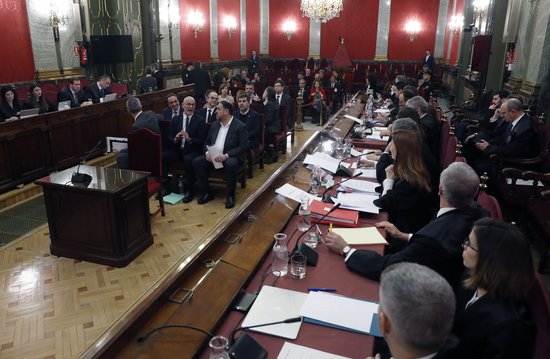 Spain's Supreme Court upheld the pardons for the nine formerly jailed independence leaders after ruling on Thursday that the unionist political parties and civil society groups that had appealed the Spanish government measure lacked the authority to do so.
The court in Madrid rejected challenges brought forth by the conservative People's Party, far-right Vox, as well as center-right Ciudadanos politicians and the former Spanish government delegate to Catalonia, Enric Millo.
Judges also dismissed appeals from Pro Patrimonium Sijena y Jerusalén, a civil society group that had lobbied for the Sixena artwork in Catalonia to be returned to Aragon, and Convivència Cívica Catalana, which "fights against the intolerance of Catalan nationalism."
Sánchez issued a pardon for the imprisoned politicians and activists, who had been sentenced to 9 to 13 years behind bars for the events leading up to the 2017 referendum deemed illegal by Spain, last June in what he called an effort to encourage "reconciliation."
The nine politicians and activists were found guilty of sedition and spent around 3 and a half years in prison, including lengthy pre-trial detentions.

While the pardons fell short of the independence movement's demands for a general amnesty and a referendum on self-determination, the Catalan government did welcome them for helping to "ease the pain" caused by the "unfair" sentencing.