Supreme Court sends formerly exiled Anna Gabriel to trial over 2017 referendum
Ex-MP for far-left CUP spent over 4 years in Switzerland and will sit in dock for non-imprisonable offenses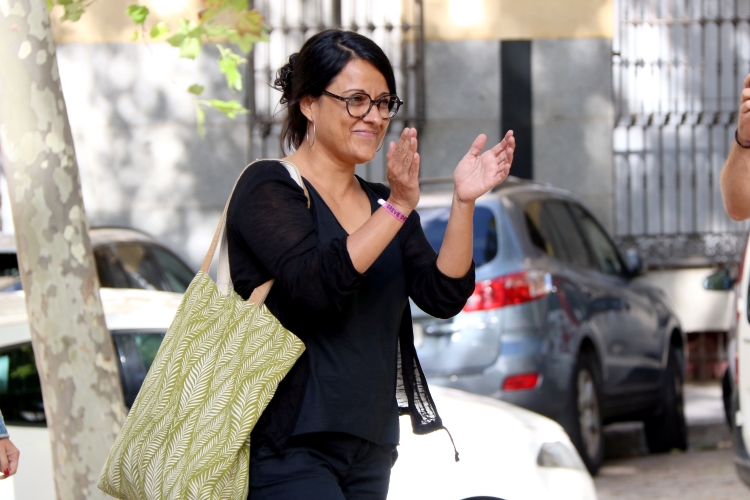 Anna Gabriel will sit in the dock five years after going into exile following the 2017 referendum and declaration of independence.
The former MP for far-left CUP spent over 4 years in Switzerland after the Spanish judiciary summoned her in February 2018 for her role in the independence push.
In July last year, she decided to return and testified in the Spanish Supreme Court in Madrid in September.
On Wednesday, magistrates officially announced she would be taken to trial on disobedience charges, which carry no time in prison but could potentially disqualify her from public office – yet, she has not held a post since late 2017.
Her case is similar to that of her fellow colleague at CUP's 2017 parliamentary group, Mireia Boya, who decided to stay in Catalonia and was cleared of all charges in her trial. Boya was the party president and Gabriel was the spokesperson at the time.
Gabriel's trial will take place in the Barcelona provincial court, and not in the Supreme Court, because she is not currently in office.
Following the 2017 events, seven former government members and former MPs went into exile, including former president Carles Puigdemont.
Gabriel and Meritxell Serret have returned, and only Puigdemont, Toni Comín, Clara Ponsatí, Lluís Puig, and Marta Rovira remain untried abroad – yet, after the recent reform of the penal code, Ponsatí and Rovira are no longer wanted for non-imprisonable offenses.
Unlike the leaders in Belgium, including Puigdemont, Gabriel did not face an extradition request during her time in Switzerland.