Supreme Court judge's lawyer accuses Puigdemont of 'exporting conflict' to Belgium
Pablo Llarena's attorney claims he has "immunity" in Belgian courts during preliminary hearing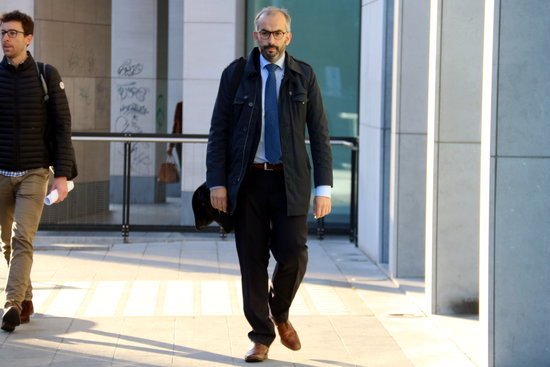 Supreme Court judge Pablo Llarena's lawyer, Hakim Boularbah has accused former Catalan president Carles Puigdemont and the former Catalan ministers in Belgium of attempting to "destabilize" him and of "exporting the conflict" during a preliminary hearing for the civil lawsuit filed against the Spanish magistrate for allegedly being impartial during the Catalan referendum trial.
On Thursday, Llarena's lawyer also said that his client has "state immunity" in Belgium.
The former president and ministers' legal team believes, however, that the European Court of Justice should settle the question of whether Belgian courts have the authority to try the Spanish judge.
"State immunity is not applicable in the common European area of justice," argued Puigdemont's lawyer, Christophe Marchand, while Bourlabah believes that state immunity is an "international principle" that does not require an ECJ pronouncement as it does not concern European law.
Following the first part of the hearing, MEP Toni Comín vindicated his right to file the suit in Belgium so that he can have "an impartial judge".
"[Because the judge made off-duty declarations,] that opened up a door with this civil case before the Belgian judiciary," the pro-independence leader in exile said.
"Of course we will defend ourselves. This isn't opportunism, it's defending our rights."
The Belgian court will decide whether they have the authority to try the case or ask the ECJ if they do by April 24 "at the latest." If it decides it can proceed with the case, it would hold another preliminary hearing, but if they decide to disregard it, Puigdemont and the former ministers will have the opportunity to appeal the decision in cassation court.
If the court decides to ask the ECJ for its opinion, it would have to wait for them to make a pronouncement before proceeding with the issue.