Supreme Court investigates senior pro-independence MP for alleged irregular contracts
JxCat congress spokesperson Laura Borràs is accused of financial mismanagement during her time as head of the Institute of Catalan Letters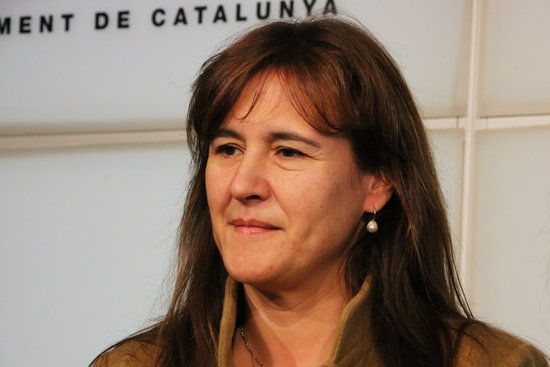 Spain's Supreme Court has announced on Tuesday an investigation into the senior pro-independence MP Laura Borràs for allegedly awarding irregular contracts during her time as the head of the public body, the Institute of Catalan Letters.
As an official elected to the Spanish congress, Junts per Catalunya's Borràs has a certain level of immunity and can therefore only be investigated by the Supreme Court. A Barcelona court sent the case to Spain's top judges, who asked the prosecutor whether to proceed with an investigation or not.
She is accused of fraudulently selecting supplier for services worth €260,000, as well as prevarication, administrative fraud, embezzlement of public funds, and falsifying documents.
The pro-independence leader denies all claims, and considers the accusations "completely misguided," and she regretted being a victim of a "public lynching," in comments made when the possibility of an investigation first arose.
The case relates to the alleged irregular recruitment for the reformation and creation of official web pages and not offering public competitions for the tenders during the time Borràs was head of the ILC between 2013 and 2018.