State of alarm measures on evictions and rent to be extended beyond May
Ban on evicting vulnerable families and possibility of delay or partial forgiveness for large landlords now set to last until August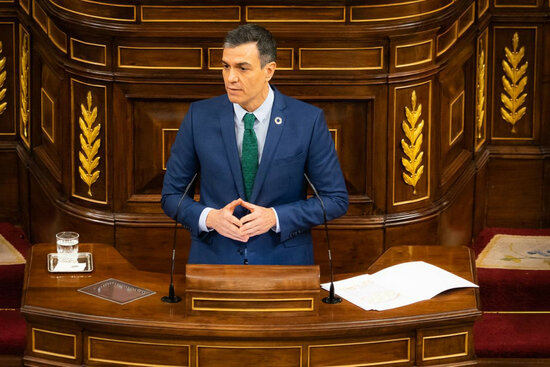 The Spanish president Pedro Sánchez has announced that once the state of alarm ends on May 9, his executive will extend the measures related to evictions and rent for three more months.
Specifically, the ban on evictions of people in vulnerable situations will last at least until August.
The measure covers households affected by eviction proceedings that do not result from leases in the event that the tenants are dependent people, victims of gender-based violence, or minors.
Also extended is the measure permitting landlords to request a moratorium or partial forgiveness of rent if they are classified as a large property owner or a public institution.
Sánchez said his government's goal is to "leave no one behind" and advocates for "a dignified life."
The Socialist leader made the announcement in the Spanish Congress on Wednesday morning.
All these measures were in force until the end of the state of alarm, on May 9, and will be extended until August 9. According to Sánchez, they are complemented by other measures on housing that are already in force, to which the new housing law will be added soon.
The measures on evictions and rent were initially brought in at the beginning of the pandemic, in March 2020.