Spanish Socialists aim to reform 'out-of-date' state funding system
Acting minister says party will propose rethink if Pedro Sánchez becomes president after Catalan government criticizes "arbitrary" distribution of resources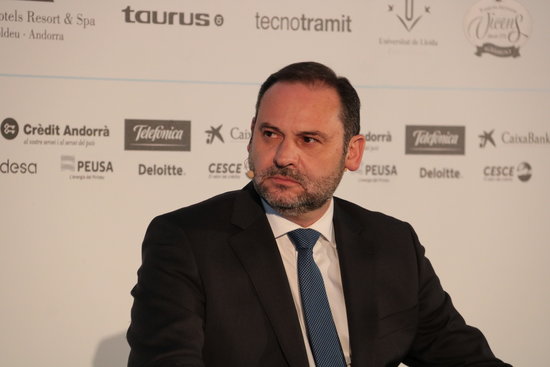 The Spanish Socialist Party says it will reform the way Spain's autonomous communities are funded if Pedro Sánchez is finally chosen as president and is able to form a government.
On Monday, acting development minister, José Luís Ábalos, called the current system "out-of-date" and said a future Socialist government would propose a reform of the system.
In 15 of Spain's 17 autonomous communities, including Catalonia, the state authorities collect revenue and then redistribute funding based on the perceived needs of each territory.
The acting minister's comments came after the Catalan government on Monday criticised the system for "fostering an arbitrary distribution of resources between communities."
According to the government's figures, Catalonia is the third territory in Spain in terms of contributing tax, but the tenth in terms of receiving resources back from the state.
In terms of the average for the 15 communities in the system, the government figures suggest that Catalonia pays over 19% more and receives back 1.1% less.
The Basque Country and Navarre have independent fiscal systems, something that Catalonia demanded in 2012, but was rejected by the Spanish government of the time.
Catalonia's status in the funding system has long been a contentious issue, and is considered "unfair" by its detractors and a reason given to support independence.