Spanish president issues warning over coronavirus lockdown exit
"The virus can come back and impact us in a second wave," says Pedro Sánchez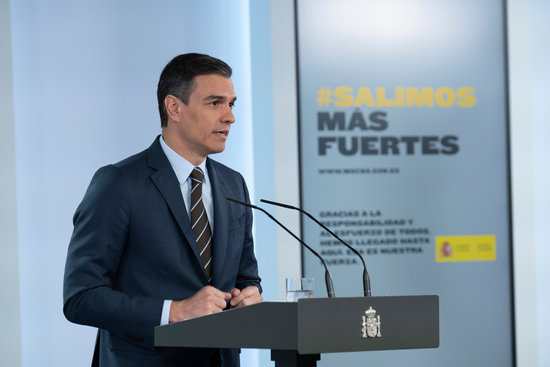 President Pedro Sánchez issued a bleak warning for Spaniards on Saturday afternoon, just a few hours before the state of alarm comes to an end, lifting several restrictions to fight the coronavirus pandemic.
"The virus can come back and shake us in a second wave. We must avoid it at all costs," he said.
Triggered on March 14 as the number of Covid-19 cases was surging, the state of alarm granted exceptional powers to the Spanish government.
According to Spanish authorities, the state of alarm and the measures that followed saved the lives of 450,000 people.
As of June 20, 28,322 people have died from Covid-19 in Spain. After almost two weeks of reporting no fatalities, health officials updated the counting on Friday to add 1,177 new deaths.
In his televised address on Saturday, Sánchez also demanded collaboration from all political parties. The conservative People's Party, the largest opposition group in congress, has been extremely critical with Sánchez's left-wing government for its handling of the crisis.
"Europe must see that we're united in defending our national interests," he said.